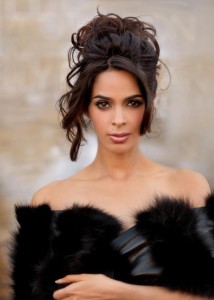 The largest Broadcast Network in America, CBS, offers Bollywood actress Mallika Sherawat a role in one of their top prime-time shows.
Mallika will join the cast of 'Hawaii Five-O', a top-rated American TV show, that airs all over the world.
The part that she will be playing on the show is being kept secret, but what we know is that due to her contractual obligation, she had to cancel a previous engagement at the prestigious English university, Oxford, where Ms. Sherawat was scheduled to participate in a debate!
She expressed particular regret at having to miss this opportunity to address an issue close to her heart – that of women's rights & equality – but the filming contract, to which she is obligated, had no flexibility for
her to make the trip to Oxford.
Mallika will leave for Honolulu and would be shooting there for a couple of weeks.