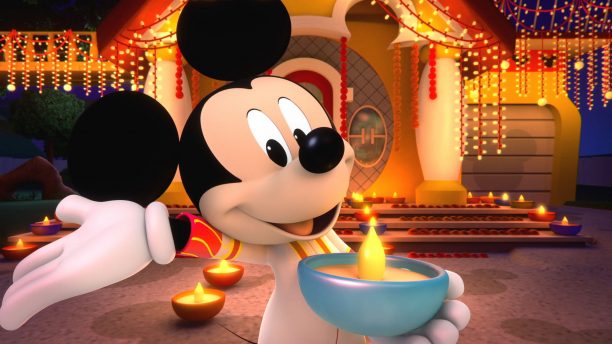 We have a very special Diwali gift just for you, and it is from Mickey Mouse! In celebration of the festival of lights, Disney Junior has a new Diwali-themed "Me & Mickey" short on Disney Channel, Disney Junior, and Disney Junior YouTube, and it is Mickey-riffic.
The interactive vlog series Me & Mickey, hosted by Mickey Mouse himself, takes young kids and the young at heart on unique adventures. Viewers will join Mickey as he captures daily routines, games, activities, projects, and more! And today, it is all about Diwali! Mickey shares what Diwali is, why it is celebrated, and how he celebrates the festival including diyas, rangoli and music. Plus, he needs help to make it a bright and joyous day!
Check it out!

As you can see, Mickey wants the young viewers to bring their creativity, imagination, and silly side to every vlog. Are you ready for more adventures with Mickey? He can't wait for the children to have a Mickey-riffic day as they tag along on every adventure!
Happy Diwali!