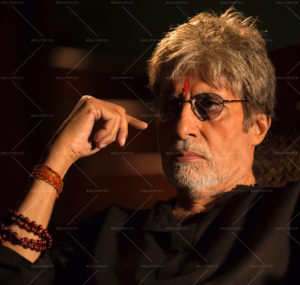 Disclaimers usually appear right before the star of a film and/or tv series; promos and trailers are spared this safeguarding exercise. However, in what could be a first, or at least rare occurrence, the CBFC has asked the makers of the much awaited Sarkar 3 trailer directed by Ram Gopal Varma and starring Amitabh Bachchan to add a special disclaimer to the trailer that is going to be unveiled soon!
The reason behind this rarity is that the Board has felt that the scenes and dialogues of the trailer bear an uncanny resemblance to the Thackeray family and a disclaimer is an absolute must. If you recall, this has been a constant with the Sarkar franchise. When the former two parts were released, a comparison was made between the character played by Amitabh Bachchan and the late Thackeray patriarch. Parallels were drawn between some of the other leads and members of the Thackeray family too. However, this was never acknowledged or confirmed.
Eros International presented most anticipated franchise's third part Sarkar 3 releases on 7th April 2017. This movie is produced by Allumbra Entertainment, Wave Cinemas & AB Corp.