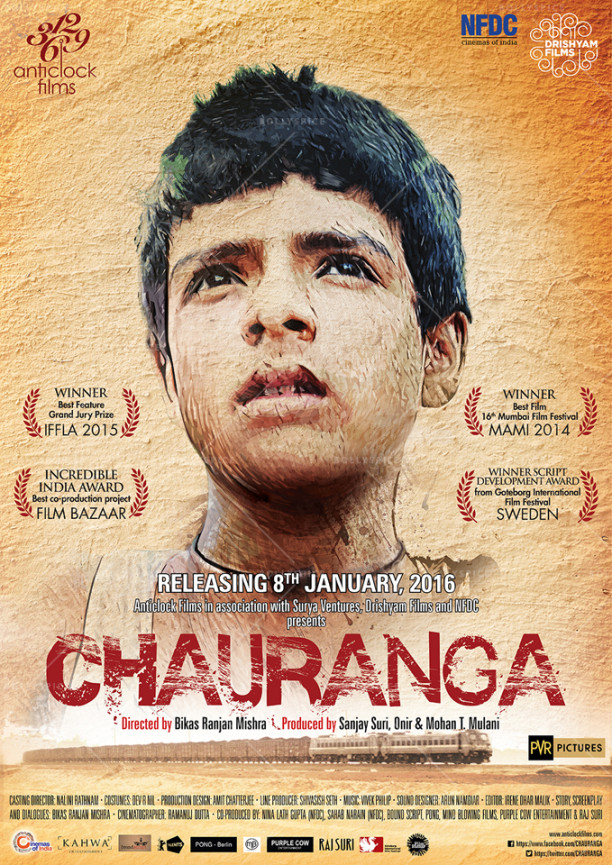 An infatuated young boy who faced death for writing a love letter in a remote village is the subject of Chauranga. The film that won the Best Indian Film award at MAMI last year and also the Grand Jury prize at Indian Film Festival of Los Angeles IFFLA, is slated for January 8th release next year.
Director Bikas Ranjan Mishra says, "Chauranga was prompted by a news story. The film is my understanding of the village life where a gruesome act of killing is possible in the name of preserving the sanctity of caste system. It's a fictional re-telling of the actual incident set in a real village where I grew up and which I was very much a part of."
Fourteen-year-old Santu wants to go to school. But his destiny was pre-written in a village that's steeped deep in caste-hierarchy, oppression and debauchery. Unaware of the consequences, Santu is nurturing defiance and a dangerous infatuation. How far will his defiance take him? What will be the price of his escape?
The film features Sanjay Suri as the village head, Tannishtha Chatterjee as the boy's mother along with promising young actors Soham Maitra (14 year old Santu), Riddhi Sen (15 year old Dalit boy Bajrangi), Ena Saha (Sanjay Suri's daughter), talented Bengali actress Arpita Chatterjee (Sanjay Suri's wife), veteran actor Dhritiman Chatterjee (blind village priest), and Dilzad Hiwale and Anshuman Jha as upper caste boys.
Chauranga (Four Colours), is presented by Anticlock Films in Association with Surya Ventures, Drishyam Films and NFDC, Produced by Sanjay Suri, Onir & Mohan T Mulani, and is directed by Bikas Ranjan Mishra. Anticlock Films have tied up with Drishyam for the film's release and the film is being distributed by PVR Pictures.