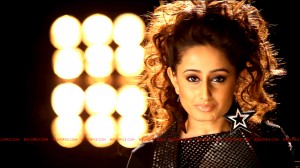 Check out the new artist on the scene – Kimeli! A singer-songwriter and rap artist, she certainly brings in a new fresh flavor to her grooves. Kimeli's journey so far has been an international one. She has lived in various parts of the world including Nigeria, South Africa, India and England, and acquired many musical influences. She loves the exceptional sound of the voice as an instrument, and counts women as diverse as Shamshad Begam, and the late soul divas Whitney Houston and Amy Winehouse – each unique and unconventional vocal talent – among her musical inspiration.
Kimeli's love of music and singing was apparent from childhood, and in London she attended the highly acclaimed Sylvia Young Theatre School from age seven, in conjunction with studies at Putney High School. She played an active role in singing, drama and dance performances at both establishments.
Kimeli was born in Lagos, Nigeria in 1993, living in Africa with her family before moving to the UK at the age of six. At 14 Kimeli independently began to write and record tracks in South Africa, with well-known producers DJ Jazzy D and Big Boi of Brown Suga Entertainment, which received airplay on Highveld radio, Johannesburg's top hit radio station.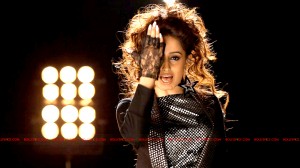 At 16 Kimeli had the opportunity to work with renowned pop veterans Mark Topham and Karl Twigg, who produced for British chart sensation, Steps, taking the lead in commercial pop band "No Gossip" who signed to independent label Brown Moose Records.
Kimeli's ambitions to be a stage performer led her to audition for X Factor UK in 2010, where she progressed to the final 100 from 300,000 contestants. She performed "Shut up and Drive" by Rihanna, and later honoured the experience with a tattoo to symbolise her love of music and commitment to her personal journey as an all round entertainer.
Towards the end of 2011, Kimeli joined forces with producer and friend Bharat Goel to produce her first Hindi track, "Money Honey" attracting interest from international music labels in India, before finally signing with Eros International.
Expression through performance and entertainment is an integral part of her philosophy, and Kimeli brings the flavour of the international stage to her songs. As Indian music becomes more global in the digital age, and new media makes it more a visual art form, Kimeli is part of Eros's vision to raise the stakes and bring modern Indian music to the next level on the world platform.
Check out her first single Money Honey!
httpvh://youtu.be/4WDfDlHMBnw
Get more on Kimeli and ErosNowMusic:
https://twitter.com/MusicKimeli
http://www.facebook.com/erosnowmusic
http://twitter.com/#!/ErosNowMusic