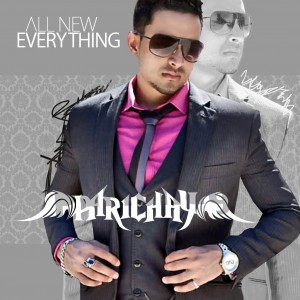 We told you earlier about the exciting new album coming from multi-talented international music artist, Parichay. All New Everything is Parichay's sophomore album, encompassing a mesh of various musical influences that have defined Parichay's signature melody, that are vivacious and fresh in essence. Parichay's sound is new and a cool mix of different styles including a touch of Hindi Classical and Pop music with mainstream Hip Hop, RnB, Reggae, House and Dancehall.
Musically, a majority of the project has been produced by Parichay, with his principle aim being to share his back story and life influences with his fans through his album, so they too experience something new. Parichay comments: "I haven't heard a single album like mine out there, which is a good thing. It gives people the opportunity to hear my story through my music and experience something all new."
The first track that dropped was 'Human Machine', a song for the clubs and you can check out the cool groove in this video reflecting a party vibe!
httpvh://www.youtube.com/watch?v=97G9A6ht_58
You can get your copy of the all the music for All New Everything because the album is now available on iTunes!