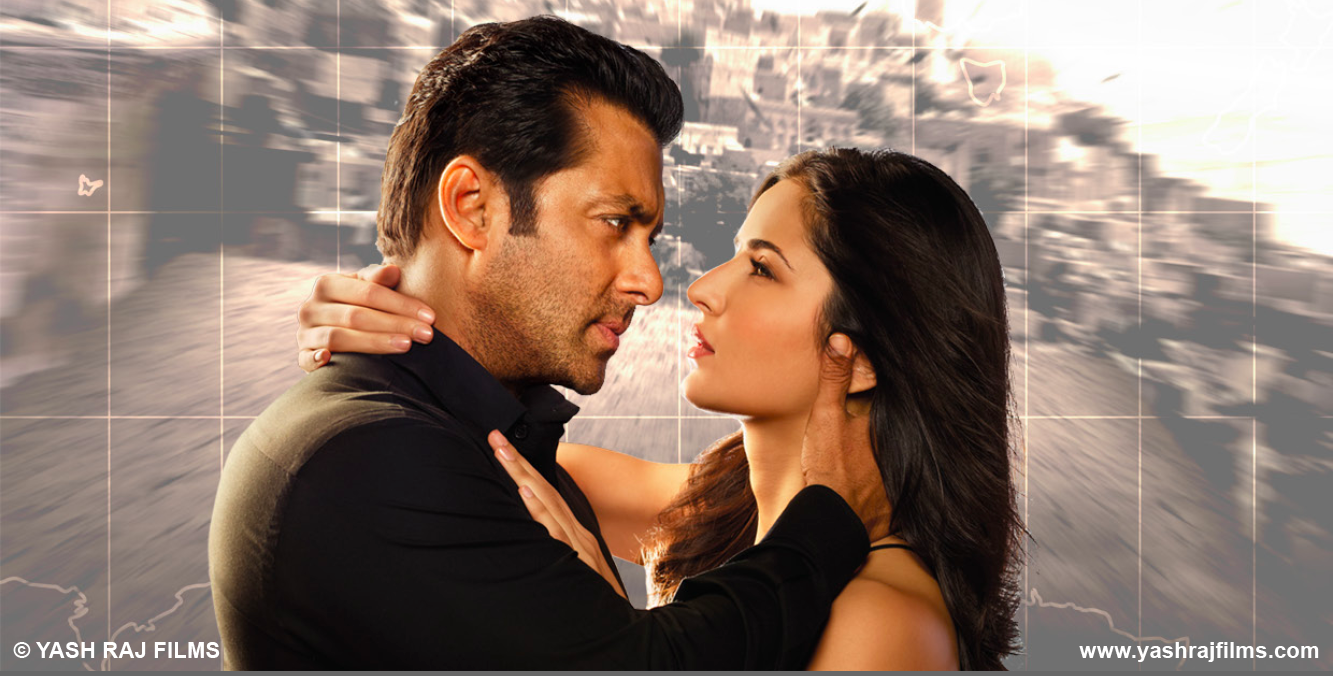 We have some exciting new promos, movie stills and downloadable HQ wallpapers plus some cool new scoop about the story and characters from Ek Tha Tiger! Set to release on 15th August this year, this thriller romance was directed by Kabir Khan and stars as I am sure you know Salman Khan and Katrina Kaif.
First up a brand new Synopsis!
In the dark world of intelligence and espionage… all information is guarded in the name of national security… But some stories escape the fiercely guarded classified files… stories that become legends.
This is one such story… a story that shook the very foundation of this dark world.
In a government employees' neighbourhood in New Delhi, there lived a rugged, handsome and mysterious bachelor about whom his neighbours knew nothing. That was because he was India's top spy, an officer with the Research and Analysis Wing (RAW), India's external intelligence agency. This man was known even in official corridors as TIGER (Salman Khan).
Tiger is sent on a relatively easy and safe mission to Dublin, Ireland to observe a scientist of Indian origin who is suspected of sharing his research findings with the Pakistan defence establishment. Tiger attempts to meet the scientist but is not successful. He tries to befriend the scientist's part time home caretaker, Zoya (Katrina Kaif). As Tiger begins to get closer to Zoya… he begins to discover his human side.
For the first time in his life Tiger falls in love…
What follows is a tumultuous journey that Tiger and Zoya embark upon, battling the dark world of intelligence and espionage that forbids its soldiers from falling in love…
We even have Character Sketches!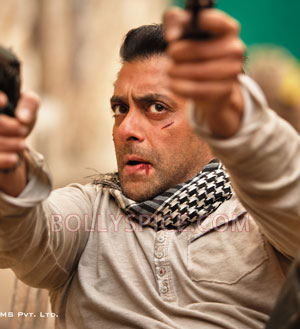 TIGER (Salman Khan)
Tiger is a one-man-army. In the corridors of RAW, Tiger is a legend. Few have known his real name. But underneath the tough exterior resides a lonely soul who has numbed out al human feelings. Till Zoya walks into his life…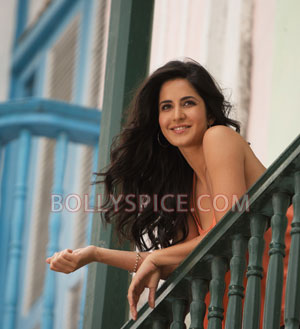 ZOYA (Katrina Kaif)
Zoya is a young British girl of Indian origin who is a student at the Dance Academy of the prestigious Trinity College in Dublin, Ireland. Vivacious, fun-loving, warm hearted and astonishing beautiful, Zoya exudes energy and charm. It takes one meeting for Tiger to become a willing captive of her sparkling persona.

SHENOY (Girish Karnad)
A father figure, mentor and boss, Shenoy was the one who christened 'Tiger'. The most experienced and revered name in RAW, he holds the high-pressure post of the RAW chief. Shenoy is a man of  sharp intelligence, high ideals and unflagging sense of duty. It is all out to test… when his protege Tiger decides to follow his heart.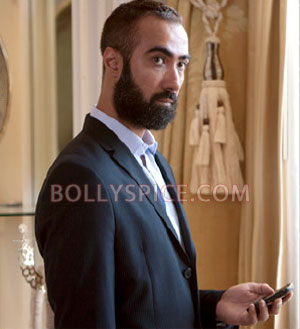 GOPI (Ranveer Shorey)
Gopi is one of the finest minds recruited by Shenoy in RAW. Tiger and him have grown together to be the most trusted RAW agents and buddies. More than a friend, Gopi has remained Tiger's conscience and a constant shadow. He is probably the only person in the world that knows what exactly Tiger is up to at given moment in time.
Brand new sneak peek videos!
Saath Chalna Hoga… Zinda Ya Murda…

He Will Fight For His Love

Ab Tumhari Umar Shaadi Ki Ho Gayi Hai…

Main Ek Writer Hoon…

Then of course the gorgeous Ek Tha Tiger – HQ Stills

Ek Tha Tiger – HQ Wallpapers