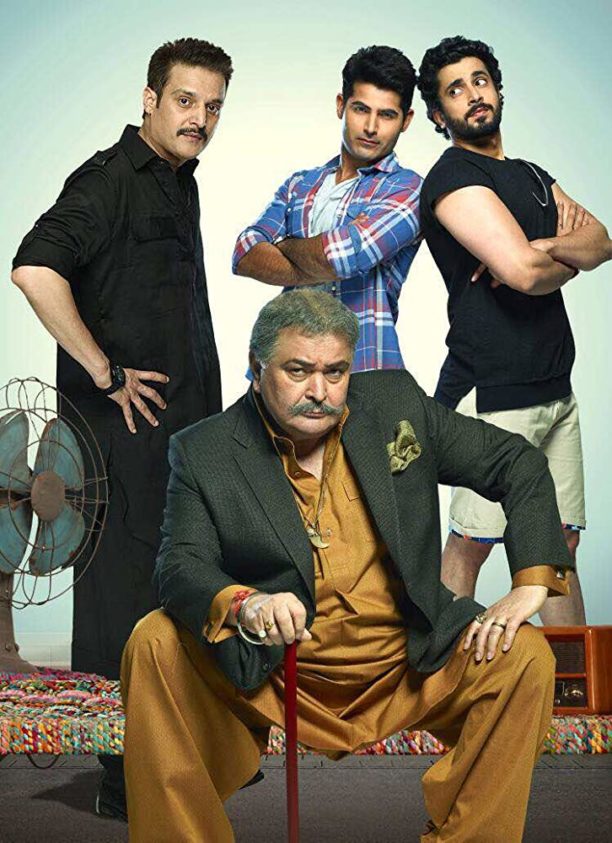 The Rishi Kapoor, Omkar Kapoor, Sunny Singh starrer, Jhootha Kahin Ka aspires to be the best and get rave reviews from audiences with its comic timing and entertaining one liners. In fact, the stars and the film's teams aim is to bring new direction to situational and witty humour in Bollywood.
The highly anticipated comic caper which also stars Jimmy Sheirgill, Lillete Dubey, Rajesh Sharma and Manoj Joshi revolves around two students who are reluctant to return to India owing to their fascination for Mauritius and its high living. This prompts one of the boy's fathers, played like only Rishi Kapoor can, to embark on a surprise visit, only to open up a Pandora's box of fabrications and hoaxes and all sorts of adventures.
Anuj Sharma states, "We were convinced and had faith in our director Smeepji and our writers who have put their heart and soul into the scripting of Jhootha Kahin Ka, and we really feel this film could serve as laughter medicine for our audiences."
Adding he feels Rishi Kapoor has does a fabulous job in the film, "You will get to see him at his hilarious best".
Deepak Mukut states, "This film promises to be a comical riot and viewers will get to see every character in a never seen before avatar."
Smeep Kang states, "Like in Punjabi films, my ambition has been to provide wholesome entertainment for families. I think we have been able to achieve that and all wishing to laugh their way out of theatres will find their recipe in Jhootha Kahin Ka."
Check out the newly released trailer of the film that Rishi says is a "total mad cracker of a movie!"

Jhootha Kahin Ka is directed by Smeep Kang, produced by Deepak Mukut and Anuj Sharma, under the banner of Shantketan Entertainments and presented by Soham Rockstar Entertainment. The film releases on 19th July