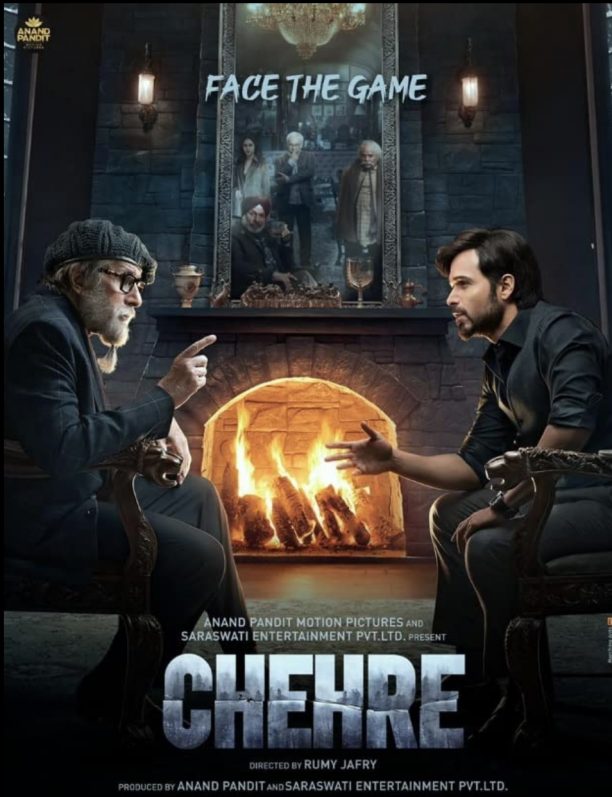 Starring legendary Amitabh Bachchan and brilliant Emraan Hashmi in the lead roles, the magnum opus mystery thriller, Chehre, will lead the audience through a puzzling path to the treasure of secrets and truth.
Loaded with secrets, lies, truth, riddles, fear, allegations, defense, and struggle, the film is power-packed with twists and turns which will keep the audience on the edge of their seats throughout.
Directed by Rumy Jafry, Chehre showcases Amitabh Bachchan as a lawyer and Emraan Hashmi as a Chief in an Ad Agency. The film will also feature powerful performers like Annu Kapoor, Krystle D'Souza, Dhritiman Chatterjee, Raghubir Yadav, Siddhanth Kapoor and Rhea Chakraborty.
ICYMI here is a look into the mysterious story of Chehre
Director Rumy Jafry shares, "The audience will relate to the presence of every character on the screen. All the actors that we have cast in the film are some of the best actors in the industry and I am sure that this film will always be recognized for their performance and especially the dialogues. We have maintained the equilibrium between all the characters which has helped to uphold the mystery till the very end."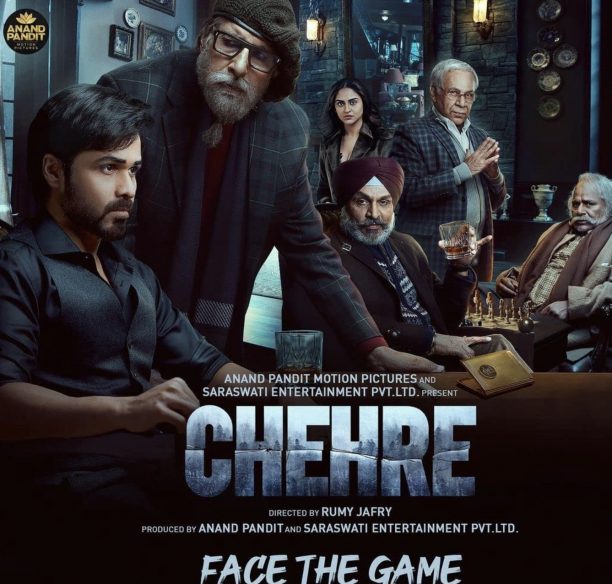 Mr Bachchan was all in on this film from the first hearing of it. The veteran actor has deeply invested in the Rumy Jafry-directed venture—the megastar actually designed his look that includes a beanie, thick frames and the beard in a ponytail. Taking his involvement with the Emraan Hashmi-starrer a step further, Bachchan decided to back the film as well.
Producer Anand Pandit recalls that he got a call from Bachchan, who said that he should consider backing the upcoming project. "Bachchan saab believed in the film. There was already a director, writer, and now, the film needed a producer," explains Pandit, who earlier collaborated with the veteran on Ram Gopal Varma's Sarkar 3 (2017). "That's how I stepped in as a producer, along with Saraswati Entertainment, which is Bachchan saab's banner. He is producing a film after a long time." The movie marks Big B's return to production after R Balki's 2015 offering, Shamitabh.
The actor-producer, who plays a legal eagle in the film, also wrote a 14-minute monologue over two days. According to Pandit it was outstanding on screen, "Bachchan saab's monologue in his deep baritone will be the mainstay. We gave him a standing ovation after the shot," he says.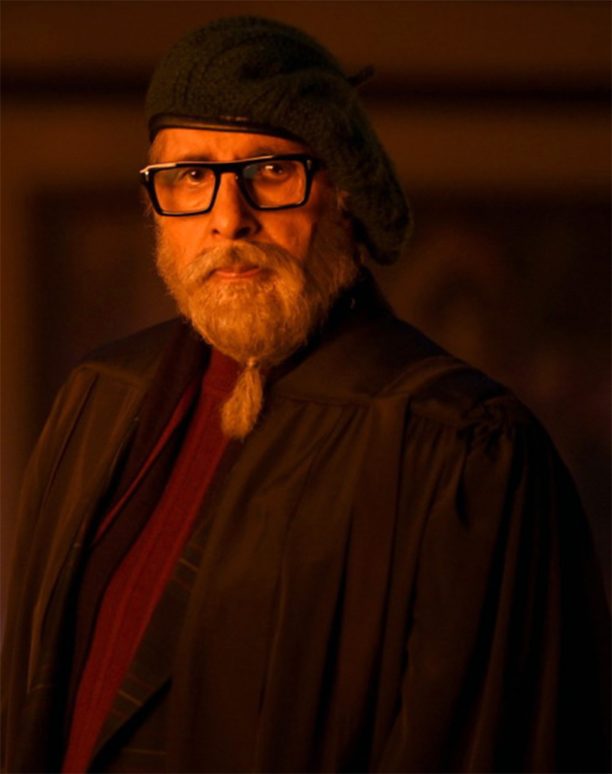 Sharing why Mr Bachchan was chosen for this role, director Rumy Jafry said, "I think there won't be even a single person in our industry who wouldn't want to work with Amitabh Bachchan. I feel fortunate that I got an opportunity to work with him as a writer in my early days, the first film I did as a director was with Amit ji back in 2008 and now with Chehre I am happy that I got an opportunity to direct him again."
He further adds, "The best part about working with Amit ji is he makes the people around him comfortable, It's like one won't feel that he/she is around the legendary Amitabh Bachchan. He makes a smooth bond and connection with his costar so while shooting all the scenes and chemistry goes smooth / looks effortless."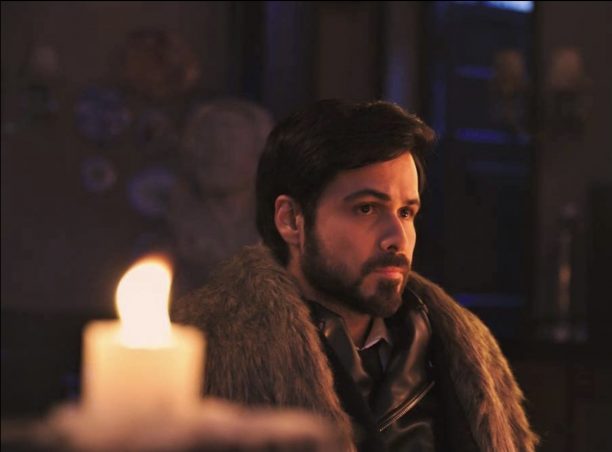 Sharing his experience working with Emraan Hashmi, Director Rumy Jafry said, "This is the first time working with Emraan, so initially while thinking about this character we could only visualise Emraan for it, he was perfect for this role. He is a dedicated and disciplined actor and is always prepared with his scenes and lines, a very focused actor on set."
Produced by Anand Pandit Motion Pictures & Saraswati Entertainment Private Limited, Chehre hits the big screen on April 9th.