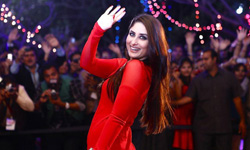 Chicago South Asian Film Festival (CSAFF) announces their film selection for the third annual film festival. Starting on September 20, this four-day festival hosted at Showplace Icon Theaters and Film Row Cinema (Columbia College Chicago), will present 24 films, including 5 world premieres, 8 US premieres and 11 Chicago
premieres.
The Festival opens with the North American premiere of Madhur Bhandarkar's Heroine starring Kareena Kapoor. The film is a bold, shocking, yet sensitive look behind the scenes of the glitz and glamour Indian film stars reside. A special discussion about the film and its themes will take place after the film with acclaimed poet, lyricist and scriptwriter Javed Akhtar and Heroine cast member Lillete Dubey.
The centerpiece film is the world premiere of Listen Amaya starring acclaimed actors Deepti Naval and Farooq Shaikh. The film by debutante director Avinash Kumar Singh tells the story of a daughter, Amaya, and her widow mother who begins to develop a relationship with Amaya's friend played by Farooq Shaikh. Closing out the Festival is the world premiere of Bollywood actress Raveena Tandon's comeback film, Shobhna's 7 Nights. The actress is expected to attend
the screening in Chicago.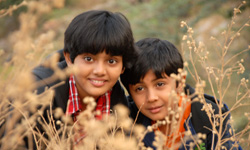 The lineup also consists of I Am Kalam director Nila Madhab Panda's new movie Jalpari: The Desert Mermaid. The film was recently screened at the Marché Du Cannes and is based on the issue of female foeticide. "After seeing the film, people will get entertained and get a message too." Panda said of his film in a recent interview. Three regional films are also playing at the Festival this year: the Marathi film Masala, Bengali film Runaway, and the Malayalam film Abu Son of Adam which was India's official entry to the 84th Academy Awards. Shabana Azmi-starrer A Decent Arrangement, Delhi in a Day, Lessons in Forgetting, Rat Race and Gattu round off the features.
"We wanted to bring about different layers of South Asian cinema by tracking South Asian content produced commercially or independently both within and outside the subcontinent." said Programming Director Mili Ghosh. The short-length films cover a variety of genres and topics. While Oscar nominated Raju explores the perils of adoption, Girl and the Auto Rickshaw tells a hilarious story of a sexist rickshaw that leaves its driver frustrated. The 5 and Fatakara, which was nominated for a student Academy Award, echo themes from the Indian mythology Mahabharata. Two shorts come from the United Kingdom: My Lad and The New Brit which is about a Pakistani-Brit who has to stand up to his father and London's racial undertones as he aspires to become a journalist.
"There's something for everyone. From learning about rat killers in India to watching socially relevant films about female feoticide, imported wives and in a more entertaining form watching a woman-centric film 'Heroine' which reveals the underbelly of the Hindi film industry and it's well kept secrets" added Ghosh.
Additionally, Javed Akhtar will participate in a special discussion about his book Talking Films during the Festival. Major sponsors include Comcast, Star Gold, and Columbia College Chicago.
For more information on the full list of film selections, please visit http://csaff.org/film-guide/.