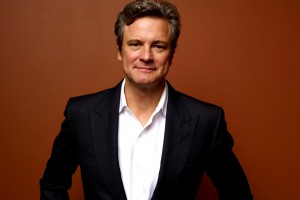 Kingsman actor Colin Firth who has won an Oscar, a Golden Globe and two BAFTAs is all set to showcase a never seen before side with his much awaited action film Kingsman: Secret Service releasing on 27th February in English and Hindi!
Based upon the acclaimed comic book and directed by Matthew Vaughn (Kick Ass, X-Men First Class), Secret Service tells the story of Kingsman, a super-secret spy organization that recruits an unrefined but promising street kid into his agency's ultra-competitive training program just as a global threat emerges from a twisted tech genius with the cast of Colin Firth, Sir Michael Caine and Samuel Jackson.
So what did the actor feel while executing the action scenes? "I think, of course, it's intense and extreme, but I think you have to see the film and decide for yourself where your threshold lies. For me, it's comic book, it's playful, it's satirical and it's not gory. I think you're going to see an awful lot worse by switching on the TV than you see in this film," he said.
From Mr Darcy to Bridget Jones, Colin has a history of being suave on screen but he insists that is not the real Firth.
"My children would tell you that I'm not at all cool or suave," he smiles, "and so my only chance to really become like that is when I'm making a film. People imagine me to be very close in real life to Mr Darcy Even though there is a fair bit of me in him, I could never live up to people's expectations," he said jokingly while promoting the film.
Catch Kingsman: Secret Service in theaters on 27th February!