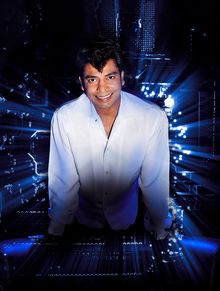 Not only does ace choreographer Longinus Fernandes create fabulous work within the Hindi film industry, he is also in demand for films and other special projects the world over. Of course, we all remember his fabulous 'Jai Ho' for Slumdog Millionaire. His work was also featured in the IFC mini-series Bollywood Hero with Chris Kattan. More recently, he choreographed the ICC WORLD CUP Anthem 2011 'De Ghuma Ke' as well as the IPL Anthem 2011. Plus the choreographer also was just in Singapore last month to judge for the Move Move Dance Contest.
One of the interesting projects he was asked to take on this year was for an American – Indian film titled Will to Live. He created two special dance sequences for the project and says he had a blast doing it. Longinus took time out of his busy schedule to chat with us about his experiences working on this Hollywood-Indian film.
He told us exclusively, "The songs of Will to Live have shaped out very well. I had a blast filming the 2 song sequences."
For one of the tracks 'I Got The Music', composer Baapi Lahiri brought in American recording artist MC Hammer. About the choreography for the number Longi told us, "It was an honor indeed to be given an opportunity to choreograph MC Hammer's song. I am sure the audience will like it. It's got energy, style and above all it is simple."
He also created the choreography for the title song. One of the cool things is that it included not only Indian dancers but dancers from other countries. "It was a wonderful experience working with talented performers from all over the world including the US, UK and Australia. The Title Song is a soothing one and that's gonna be pleasing to the eye as well," he says.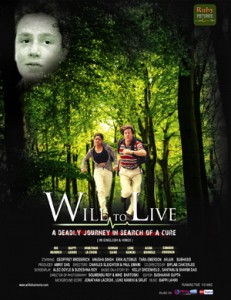 Will to Live is directed by Charles Sleichter and the star cast includes Geoffrey Broderick, Anusha Singh, Erik Altemus, Arjun and Subhasis. Produced by Amrit Das, the drama was co-directed by Paul Emami & Biplab Chaterjee. The film is inspired from a true story. It's the fight of a courageous father for his son who is ailing from Lymphoma (Cancer). Against all odds, an American father makes his adventurous journey into the jungles of Himalyas in the quest of a rare herb that may cure his son's Cancer. He has been given a ray of hope and battling the depths of the jungles, greed, power and corruption and risking his own life, he tries to fight fate itself. Shot extensively in California and dense jungles of India, the drama is releasing all over India on 12th August 2011.
Longinus says this film is one that will touch peoples lives, "I am very thankful to the Producers and Directors of Will to Live for extending their support towards me and believing in me. I wish well for all those who put in their sweat, blood and sacrifice for making this dream turn into reality. I wish one and all involved in making this film from the depth of my heart that this film attains all the recognition that it deserves. I am indeed very enthralled to be associated with this project, and I know for a fact it will surely leave a mark in peoples' mind."
Besides Will to Live, the choreographer has some big Bollywood numbers coming up! Not only did he work on Prateik Babbar's upcoming My Friend Pinto but he also, "Just shot a sequence for a film called Burfee staring Ranbir Kapoor and Priyanka Chopra."
So, what is up next? "Coming to America this summer to shoot a film called, Twist, Directed By Tarun Chopra and Produced By Ajit Pal Mangat."
We will keep up to date on Longinus and get more news on what other exciting dances he has in store for audiences soon. For now, keep an eye out for Will to Live, which hits theaters on August 12th!