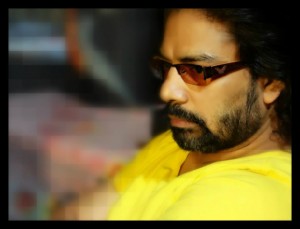 Choreographer Longinus Fernandes tell us he is thrilled about the selection of Barfi! to represent India in the Foreign Language category at the esteemed Academy Awards aka Oscars. Read on to see what the world-renowned choreographer told us exclusively about working on the film.
Longinus revealed that it was a star of the film that suggested him for the choreography saying, "A big Thank You to Ranbir Kapoor for specially recommending me for this particular film."
He says Anurag Basu was incredibly supportive of his work on the film. "I want to thank Anurag Basu for entrusting his faith in me."
About his choreography for Barfi! he says, "I was inspired a lot by Charlie Chaplin, Donald O Connor and Shah Rukh Khan because of his immaculate sense of timing (comedy)."
"Apart from being inspired by great international performers the choreography was simply extemporaneous," he adds.
"The choreography of this film is like 'Large Streams From Little Fountains Flow' ", which is much like the film both in story and in the incredible response it has gotten from all over the world.
The choreographer had nothing but praise for Ranbir, "I had the privilege of working with Ranbir Kapoor in his very first film Saawariya. All I can say is that he is a choreographers delight! In Barfi! he was well composed and sound. He did much more than what one could expect."
"All said and done it was an absolute treat working with such eminent personalities."
Starring Ranbir Kapoor, Priyanka Chopra and Ileana D'Cruz, the heartwarming and superhit film Barfi! is still in theaters so if you have not seen it yet…go… now!