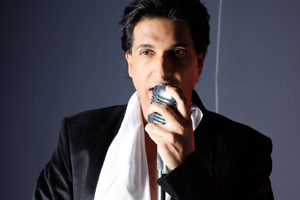 He is known as the Guru of Dance and has choreographed some of the best dance moments in Bollywood, both on screen and on stage. We are of course talking about the great Shiamak Davar. With his unique fusion of classic dance with modern layers, Shiamak has made Bollywood stars shine, from Shah Rukh Khan to Aishwarya Rai to Hrihtik Roshan to Shahid Kapoor to Madhuri Dixit and more. He not only makes them come dancingly alive onscreen, but Shiamak also has choreographed some of the biggest tours and stage shows. One of the biggest is the Indian International Film Academy Awards aka the IIFA awards. Shimak has designed the dances for the past 11 years and when the stars come to Tampa this April his fabulous choreography will be showcased again. We got the unique and incredible opportunity to interview the choreographer and of course the talk was all naach! Check out what he has to say on dance, dance, dance, IIFA, Hrithik, Shahid and Madhuri and oh yes more dance!
For those who don't know Bollywood how would you describe it?
Bollywood is entertainment par excellence. Bollywood films have drama, emotions, action, love, heartbreak, song, dance…just about everything! They are really a celebration of life and bring out the true spirit of the people of India. And over the past hundred years, Bollywood has beautifully embraced the western culture and progressed tremendously, yet it has kept its rustic essence and heritage. There is something for everyone in Bollywood to watch and experience.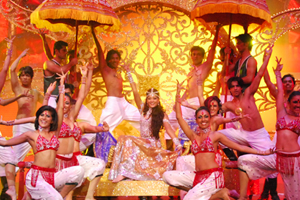 How would you describe Bollywood's style of dance?
Music and dance are an essential part of Indian Cinema. Dance in Bollywood has progressed hand in hand with western trends. With what started off with a huge Indian classical and folk influence, with time dance in Bollywood adapted itself to Rock'n'Roll, disco, pop, hip hop and contemporary.
How would you describe your style of choreography and dance?
Dance for me is music made visible. Every time I listen to a song, there is something it tells me and that is what is translated into movement and choreography. Over the last three decades; from indo jazz, to Bollywood jazz I've always blended the east with the west through dance movement. Choreography is a very personal experience, and this is what comes across in the movements I create. It has been as expression of the self. And over the years people started recognising my work and referring to it as 'Shiamak Style'. It's very indo contemporary and modern with technique and a strong folk influence. Though, when it comes to choreographing Bollywood, it is always larger than life embellished with colourful costumes, grand sets and properties.
As a former ballet dancer, the dance of the films is one of the main things that drew me to the movies of India. What do you think is special about Bollywood and its dance sequences?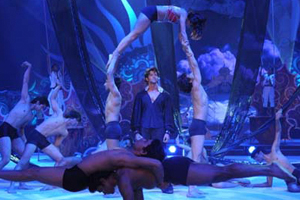 I think it's the emotion that the song and dance generate. Most of the times, dance sequences are very strategically positioned in films. They make you laugh, cry, jump out of your seats and start dancing! Also, Bollywood dancing is more performance oriented than just dance steps. The choreography is more in the facial expressions that grab your attention. They immediately lift your spirits and you become a part of the musical experience! Bollywood Dance is a common interest amongst the masses and the classes, so it just brings everyone together, celebrating unity in diversity!
There is such a classic base to the dance and then layered on are many different styles, how do you combine that all together to create the unique incredible dances you do?
The choreography that I do is an extension of me and my upbringing. Being a Parsi, I was introduced to western culture and music from very early on in my age. The Indian folk and classical movement always intrigued me. So over the years both became a part of my existence. It has power and grace, fluidity and strength…and most importantly it complements the music. I always refer to my dancers as peaceful warriors, strong within with a graceful exterior. Maybe this is the reason people globally connect to my work, it is as Indian as it is international!
What to you makes a good dancer?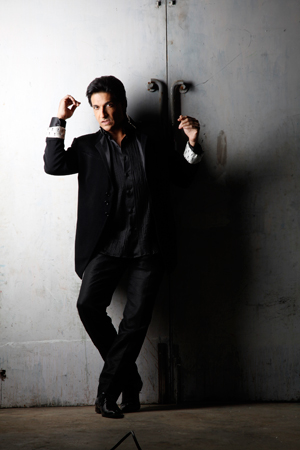 Passion! You need all the passion and love for it, training and technique is great but will not make you stand out. I always tell my students, you get trained for years, but only that one person who dance with passion and pours his/her soul out on stage will catch the audience's eye. And of course, commitment to the art. A dancer needs to be dedicated, disciplined, committed to work hard, to learn, teach and relearn…to continuously inspire and be inspired and to keep their mind, body and soul aligned.
You have choreographed for many different shows, movies and concerts, what inspires your pieces?
I find inspiration in the smallest things, in the details. The city the show is happening in, the people/the culture, the music I'm choreographing, a prop on stage, the nature, movement of animals, people on the road…. just everything.. I think when you choose a line that challenges your creativity; to inspire people you have to be constantly inspired.
Are you excited that IIFA will be in Tampa and the US this year?
Yes! Me and my dance company are very excited to come to Tampa. Every year IIFA takes Bollywood to a new destination and this is a beautiful opportunity for us to share our culture with the world. I've always believed that USA is the most open to accepting various cultures. There is a large Indian Diaspora in The States who love Bollywood. Me and my dance company are looking forward to educate people in the west about Bollywood, entertain them with a splendid show and empower them with the performing arts! IIFA weekend will put Tampa Bay in the forefront as a vacation destination amongst Indians!
How do you plan for a stage show like the IIFAs, what goes into your decisions? How do you get inspired for each piece?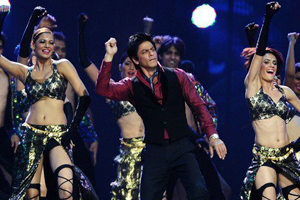 Planning for shows as big as IIFA starts months in advance. Once the Wizcraft team confirms the performers, we sit through series of meetings finalizing concepts and themes that bring out the best in each star. Back in the office, we start working on choreography with the dance company, deciding and making costumes and properties, creating music and making each act as different and as vibrant. The whole process of visualizing and executing is long but completely worth it. It's a total team effort, between the stars, Wizcraft and us to ensure the audience experiences something they have never seen before!
What can audiences expect from the dance numbers at the IIFAs?
Magic! It's been over a decade that IIFA has continuously strived to make people understand the reach and diversity of Bollywood. This will be a first of its kind in USA and they will really see what actual Bollywood dancing is! The audience will be on their feet dancing, it will leave a lasting impression for Bollywood in the States.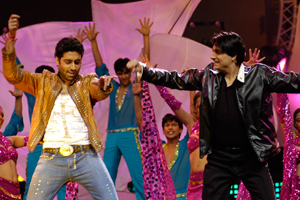 I love when you said, "The stage really is a canvas. Each star I work with, I paint their performance with an imagery that best brings out their personality and their body of work." Can you expand on that a little please?
Bollywood is almost like religion in India and each star a Demi God. When they take to the stage, the fans have a certain image and expectation. So taking the essence of this emotion, using the strengths of that particular star and turning it into a larger than life experience makes a great performance. So when the audience watches their performers, their belief in them and their ability must be strengthened.
Growing up on the stage; it really does feel like home. Also, the rush that you get from a live show is incomparable. The instant reaction of the audience and the energy you get is unreal. So when I see the stage I see a blank canvas, and slowly with my dancers, sets, properties and of course the stars I start creating and designing it.
Tell us about working with Shahid Kapoor. You have worked with him for a long time, how has he changed? What is so special about Shahid and his dance?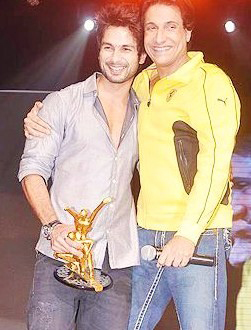 Shahid trained under me and was a part of my dance company. He always had a spark and I knew he would make it big. He's a natural dancer and extremely talented. In fact, in Taal that I choreographed there is a part where he drapes a cloth on Aishwarya's head. I did this to make him sense the emotion to be seen on the big screen. It's always such a pleasure to work with Shahid, he is super talented and super humble!
Then also you have the incredible Madhuri Dixit, what is it like to choreography someone so amazing as she is? What do you think makes her so amazing?
There is no one like Madhuri! Her ability to dance and perform with equal ease makes her incomparable. I was just mesmerized when I choreographed her in Dil Toh Pagal Hai. In fact, with my style being too western back then, I was unsure whether I should venture into choreographing for Bollywood films. With Shah Rukh and Yash Uncle trusting me I went ahead, but honestly when I got to know Madhuri was in the movie, I just knew I couldn't miss this opportunity!! Even today, she can give any actress a run for her money! Her grace and finesse in classical with her versatility in western makes her an inspiration not only for the viewers but also for me as a choreographer.
Then what about Hrithik Roshan, what do you have planned for him for the show? What do you think makes him such a good dancer?
Hrithik is not only a natural, but also a perfectionist. His commitment to projects is unbelievable. He rehearses nonstop for shows till he gets the move exactly how I've choreographed it. Let the audience wait and watch the magic Hrithik will bring on stage! He raises the bar higher with each film that he acts in and each performance he does so this too will be another memorable one. As a team, both us have created Dhoom before, this performance will again make Dhoom in the USA!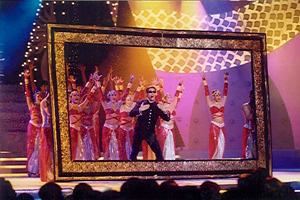 There is also a special contest to dance with you at IIFA, tell us about that.
So to make the entire experience more inclusive, I always like involving the local community. So with the SHIAMAK IIFA Bollywood Dance Competition, we're engaging Bollywood fans to audition and get a chance to perform with their biggest stars on the IIFA stage. This is almost like a dream come true for fans who have only seen their idols on screen and here they will share stage space with them.
What do you think audiences in the US are going to take away with them from the IIFA awards?
Bollywood will find a comfortable place in their heart.
Tell us about your dance academies.
About three decades back I decided to start dance classes in Mumbai. At that time dance as a profession was completely unaccepted for men and women. But with the guidance of my spiritual gurus, The Bhavnagiris, I realised my mission to spread the joy of dance and the power of dance to heal. I grew up singing and acting, it was only much later that I found my love for dance. But once I did, there was no looking back. What started out with just seven students, most of whom were family and friends, grew organically. It's unbelievable how this movement slowly spread across India and now I have classes in Canada, Australia, UAE and UK. I think when you believe in your passion and apply it positively, you find a channel that helps it grow. So the journey from seven students to thousands has been fulfilling because I can see people's lives changing because of dance and helping them disconnect from their worries. My motto has been 'Have Feet. Will Dance', reaffirming my belief that dance is for everyone, without discrimination. This year I start my classes in New York, so I'm really excited about that and soon we will spread our wings all over USA.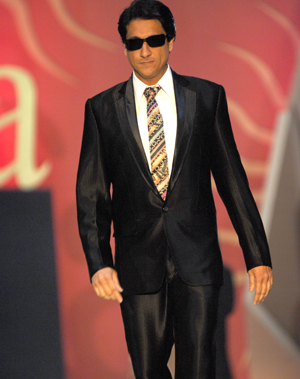 I would also love to know about Shiamak's Victory Arts Foundation, tell us about that.
From the time I started dance classes, there were students with special needs who would come. They might not be able to move physically but I could see their spirit fly! This is when I decided to start a not for profit organisation for populations with special needs, HIV/ AIDS affected & infected and the lesser privileged amongst others. Using dance as therapy, there has been a tremendous progress in them emotionally, physically and psychologically. They perform with me at shows as well! With VICTORY, I took the motto of my dance school one step further to 'Have Spirit. Will Triumph'. We have various programs including Dance For Good where a group of people go to care centres, old age homes etc and just dance for a good cause. VICTORY is extremely special to me, it's just a small way of giving back to the community all that God has blessed us with.
What do you think is going to make the IIFAs so special this year?
Tampa Bay as a new destination for one! The stunning line up for performers and hosts! From the east to the west, IIFA is making the world a smaller place. This flight from the land of Bollywood to the land of Hollywood will be a special one!
Do you have a message to your fans?
We're coming to surprise you, amaze you and we're ready to take your breath away! This is your chance to experience Bollywood live in action, so be there and take home a bit of Bollywood with you!
Any advice to give to dancers?
You're blessed with a gift, a talent; use it to help and heal. Follow your passion and believe in your dreams! Be humble! And there is never a substitute for commitment, hard work and perseverance! Very few people in this world get to do something they love, always wear your smile and dance to the song of life.
The IIFA awards hit Tampa Bay April 23rd to the 26th!