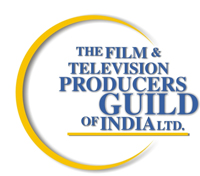 The Film & Television Producers Guild of India Ltd. ("Guild") upholds the growing recognition to the concept of 'cinematic tourism' based on the principle – "Films act as catalysts to encourage the audience for visiting locations showcased on screen thereby promoting travel & tourism". Hence, the Guild has been providing its firm support as an Anchor Partner to a much needed initiative on cinematic tourism aptly called "Cinemascapes" organized by Cross Section Media Pvt. Ltd., specialists in travel, tourism and hospitality communications industry.
The 7th edition of Cinemascapes is scheduled to be held in Hotel Novotel, Juhu Beach, Mumbai on 19th & 20th October 2013.
Whilst expressing his views on this event Mukesh Bhatt, President of the Film and Television Producers Guild of India said "Cinemascapes has emerged as a viable platform for stakeholders from tourism and film/television industries to brainstorm on important matters of mutual interest and utilise the take backs of the event to broaden their long term perspective". Film Guild's senior member and the renowned Director & Producer Ramesh Sippy stated that "Tourism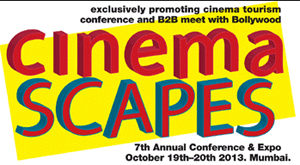 Boards want people to fall in love with those very landscapes and visit their country. It makes sense to work together." Cross Section Media head honcho & Cinemascapes founder Navin Berry said "This is our seventh edition and we have some excellent partnerships behind us, to ensure the best ever show this year". He further added that apart from the excellent support from the Film Guild, we also have Confederation of India Industry (CII) to support this event along with Ernst & Young (E&Y) as a knowledge partner.
This 2 day conclave entails participation from Indian & Overseas tourism boards, location/facilities providers to showcase the beauty of their locales along with the infrastructural facilities and tax incentives available. It also offers interactive sessions/panel discussions followed by an Awards ceremony felicitating films, TV serials, Ad Films which depicted the wonderful attributes of locales in India and across the globe.