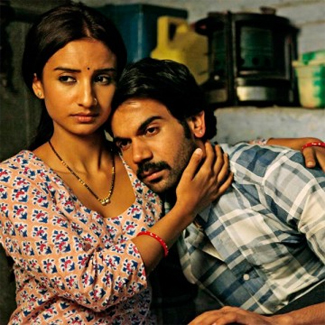 Rajkummar Rao has stated that he found the experience of playing his character in Citylights to be 'emotionally draining.' The 29 year old National Award winner told the Indian media that working in this film opened up his eyes to the many problems which poor migrant workers suffer from in cities such as Mumbai. "The movie and its characters had a huge impact on me" said Rajkummar. "People like them exist all around us but we don't notice them. Now I have started noticing such people on roads. I can't help much but I meet and tell them that everything will be fine."
Rajkummar is working for the second time with director Hansal Mehta, who both collaborated with each other in the critically-acclaimed drama Shahid . He has said that Citylights has been his toughest role to date and hopes that people will appreciate the film. "It was one of the most challenging roles for me. My character's pain and his battle was difficult to bring on screen." Adding to this he said; "The only similarity between me and my character are the dreams we both had when we came to the city but his journey was far more difficult and challenging."
Meanwhile the lead actress of the film Patralekha said that both she and Rajkummar stayed with local families in Mumbai for three weeks in order to get into the skin of their characters.
"We lived with the families in Rajasthan which helped us in portraying our characters well. This was our workshop."
Citylights is based on the story of a poor family who move to the city of Mumbai in search for a better life. The film is in cinemas now and has so far received unanimous praise!