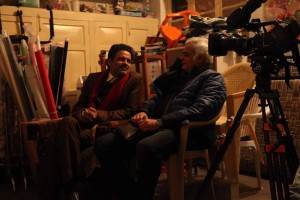 The upcoming film 'Aligarh' starring actor Manoj Bajpayee is a milestone film for National award-winning director Hansal Mehta. With 'Aligarh' he will be taking his successful collaboration with close friend Apurva Asrani who has been much more than his film editor for nearly 15 years. Apurva will be making made his debut as a full-fledged screenwriter with this film in addition to editing the film. Apurva had shared the award for screenplay in Shahid with Mehta and Sameer Gautam Singh.
On many occasions, Apurva has been a guiding force for the talented director often shaping and reshaping scripts for him in the past. Speaking about his close friend, Hansal Mehta said, "I love working with Apurva. He shapes my narrative helping me rewrite my films on the edit table. I can't believe it has already been 15 years since we met and after Chhal, Shahid and Citylights, to have collaborated with him on a larger level for 'Aligarh' is truly special. The work of editors and screenwriters is mostly unheralded while the director often hogs all the glory. I owe a lot of my resurgence as a director to Apurva."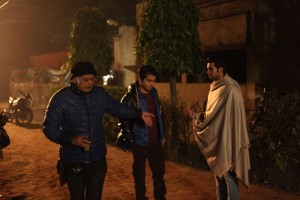 Apurva actually began his career as an 18 year old with director Ram Gopal Verma's critically-acclaimed film 'Satya' that also starred actor Manoj Bajpayee. The two also won Filmfare Awards for the cult film. Now he will be back to work with the talented actor again in 'Aligarh'.
'Aligarh' is based on the real life incident of a gay professor who was terminated from his job because of his sexuality. Eros International presents 'Aligarh' directed by Hansal Mehta & produced by Sunil Lulla, Shailesh Singh, Sandeep Singh and Hansal Mehta. The film will release later this year.