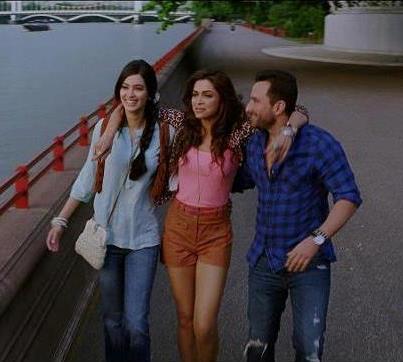 From the fun and exciting promos, Cocktail looks like a good romantic comedy that looks to appeal across the board. Saif Ali Khan, Deepika Padukone, and debutante Diana Penty are the friends caught in ménage a trois of friendship and love in London. What caught everyone's attention was some of that arresting music by Pritam that made sure 'Tumhi Ho Bandhu' stuck with you, and left you wanting to hear more. Pritam has also borrowed Honey Singh's brilliant track 'Angreji Beat' which doesn't come with the album, but the album would be incomplete without such a fabulous tune! Coming off a strong year of good and fun albums like Agent Vinod, and Ferrari ki Sawaari, Pritam definitely impresses here, and he can definitely be counted on to deliver some good songs for a romantic comedy like this one.
We start with that track that became such a great earworm, Tumhi Ho Bandhu, which immediately hooks you in with that pulsating electronic melody. The style of the song is so trance and chill, with Kavita Seth taking the main verses. Seth sounds so rustic here and her earthy vocals fit seamlessly with the electronic-synth pop sound. If that teaser got us hooked, then the song in its entirety goes from strength to strength with its simple and spirited lyrics. The synth and fuzz in this track keep it fresh and innovative, with many layers to relish. Irshad Kamil delivers a lovely song about friendship that is not too cheesy but with a cool Sufi touch. Naturally, with a Pritam soundtrack, Neeraj Shridhar pops up for the chorus and it's his vocals that makes this track stay with you. There is a lovely contrast between the two singers, with Shridhar's commercial voice and Seth's huskier voice; they make this track such a hit. He may just be singing the chorus, but in this trance track, Shridhar is a perfect match for his smooth voice. Keep this one on repeat!


Next, we get another innovative desi friendship number, Daaru Desi, which features Shalmali Kholgade's sophomore effort after the addictive 'Pareshaan'. Benny Dayal joins her, and the pairing is very fresh and makes the best use of their husky and sharp voices. The arrangement relishes in the laidback and carefree sound. It's typical Pritam with all the acoustic guitars in the back, and the chorus is punctuated with a heavy bass line that makes it very memorable. The lyrics are quite inventive and use the simile in the title really well. Irshad Kamil is one of the best lyricists around, because his wordplay is so succinct and impactful in its simplicity. One fault is that this song does a bit repetitive towards the end, with the bass and fuzz taking over the track. Overall, if you can forgive a bit of heavy bass, then you'll definitely enjoy this little gem.
One of the interesting tracks is, Yaariyaan, which opens suspiciously like Coldplay's 'In My Place' with its opening drum solo. This one does borrow the indie-rock sound from Coldplay with its cascading guitars and drums that pepper the track throughout. It ultimately depends on if the similarities bother you enough not to enjoy this track. It does have a lot working it its favour, with the gritty vocals by Agnee's lead singer Mohan and Shilpa Rao chiming in near the end. There are sections where it goes acapella and Mohan sounds lovely here, showing a very tender facet of his voice. Shilpa Rao sounds reliably wonderful even for the small parts where she offers a bit of backup and alaap. The ending goes back to the Johnny Buckland riffs that hook you in. The lyrics are quietly serene and eloquent, revealing all that dard and heartbreak that might accompany the situational appeal. This song sounds fine, but it does have that Coldplay that hangs over the proceedings, making it an overly familiar melody.
We do get a Yaariyaan-Reprise, with Sunidhi Chauhan and Arijit Singh. This one is the more acoustic number, and we just get the lilting piano melody and the cello, which makes this such a beautiful track. The melody is so arresting and sounds so intimate. Chauhan sounds gorgeous and husky here and highlights her versatility. When the music stops for her acapella solos, it just amplifies the intimate feel of the song. This version of the song sounds like a great little jazz song, with the cello punctuating the track along. When Arijit Singh comes in and does his antaras and verse, it just elevates this version of the song. The bridge of the track is particularly gorgeous with both singers sharing the load and it keeps this one so haunting. I'd choose this over the original version! Give them both a try.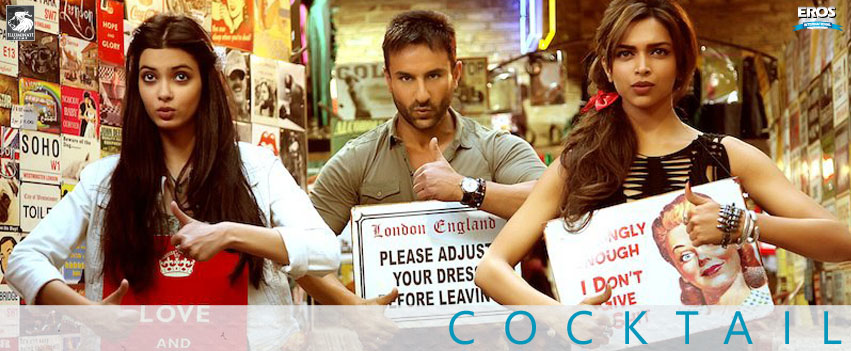 My favourite track is the one that most might find a bit boring, Second Hand Jawaani, as the arrangement is minimal and relies on the dholak and hip-hop beats. In that way, it does allow for the fabulous duelling between the ladies Neha Kakkar and Punjabi superstar Miss Pooja and Nakkash Aziz. The lyrics are very cheeky and fun, which gets you in the masti and dancing mood. Kakkar and Miss Pooja open the track, and it's uncanny how similar their voices are. They both have very high and pitchy voices, but they match each other brilliantly here. I have to say the overall song sounds like a Miss Pooja song with its fusion of Punjabi and hip-hop, in that it leaves the space for the singers to showcase their voices. The song is such fun and gets you dancing quickly. Give this one a chance.
It looked like we might get another humdrum clubby number in, Teri Japdi Phiran, and then Javed Bashir appears he keeps this a classy affair. We do get the silly English verses like "I'm a bad bad girl, I'm gonna rock your world with a gun in my hand" sung by Shefali Alvares who makes do with these hilariously insipid lines. We also get an English verse by Nikhil D'Souza, who sounds like he was born to be on a David Guetta song, and these verses are tolerable. In spite of these usual tendencies for club songs, let's get to the heart of the song, which is Javed Bashir. He just elevates this song to another level, with his distinctly desi voice that shines through and sounds great alongside the electronic-pop style. The Punjabi lyrics keep this a track that everyone can enjoy, for the clubbers and music lovers. However, all of the English verses could have been cropped out for more excellent work from Javed Bashir. We do get a Remix version, but surprise on my part I loved this version! It speeds up the tempo, adds more beats, and definitely gets you pumped up. This time around, it retains the soul of the original song, and does not drown out Bashir and D'Souza's vocals. Pick your fave!


One of the standout tracks is Luttna (Saif Al Malook), which is sung by Masuma Anwar, Sahir Ali, and Anupam Amod. This track sounds so psychedelic with its rock and dubstep mashed up together in the wonderful and chaotic chorus. The dubstep beats replace the obvious tabla beats, which is such an innovative choice for a Sufi track like this. The reverb and synths that line this track, along with the aggressive riffs make this a chaotic fusion that totally works. During that amazing chorus, you just want to whirl around like a true dervish, it's such a transcendental song. The singers are fantastic and keep this such an authentic track for both the rock and Sufi fans. That chorus line is definitely going to stay with you for a while. Luttna (Version 2) is another variation on the original track that gives it the dreamy lounge sound that works just as well. This version features less of the beats, but those heavy guitar riffs are retained in the chorus, and keeps it an edgy track. I definitely prefer the earlier version, but if that was a bit too loud, take this serene trip.
To close the album we have, Jugni, which was sung by Arif Lohar on the Pakistani Coke Studio sessions. Pritam thankfully does not wreck the track, but he does make a few rearrangements in the melody, but it's got such a haunting sound. The rock style of the chorus makes this such a versatile track, with many layers to enjoy. The lyrics are so elegant and eloquent; this is definitely one of those tracks to savour. Adding Harshdeep Kaur to the mix was an expert choice, as she's suitably haunting and wonderful throughout. Keep this on repeat.
Not included on the album are the two tracks by Honey Singh, which are Main Sharaabi and Angreji Beat, but this reviewer strongly urges you to download them pronto! 'Main Sharrabi' is definitely winner as it gets you intoxicated with all that chanting that would get you drunk if you tried a drinking game for it! Honey Singh's rapping keeps this such a wicked track, and Imran Aziz Mian adds the right amount of verve and attitude to appeal across the board. However, 'Angreji Beat' definitely has the edge, it has the perfect attitude, completely addictive, and that swagger. Gippy Grewal and Honey Singh keep this song intoxicating as it's just one of those songs that has all of the elements of a club, and bhangra track that is just seamless.
This album is definitely one of Pritam's best albums in a long time, and the sheer amount of tracks here deserved multiple listens to notice the superb arrangement. Each of the tracks are refreshing and don't flow into one, which is a testament to Pritam's versatility and willingness to really test himself. Thankfully, the results were great barring a bit of nitpicking from my end, it's truly one of the best albums of the year so far.
List Now @ http://www.erosnow.com/#!/music/album/1004638/cocktail