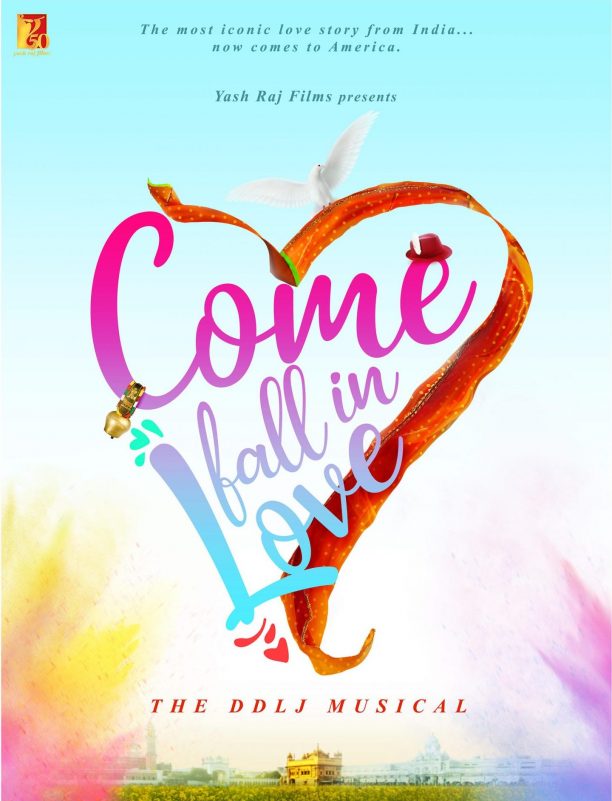 The new stage musical Come Fall In Love – The DDLJ Musical, based on Yash Raj Films' 1995 famous movie Dilwale Dulhania Le Jayenge, directed by Aditya Chopra, has opened at The Old Globe theater in San Diego with preview performances and it has been a rousing success. In fact, on the first nights of the preview shows, the musical and the performers received standing ovations from the audiences.
Composer Vishal Dadlani posted to Instagram, "For three preview nights in a row, we have had standing-ovation after standing-ovation, and everyone I've met after the show has told me how it was their most joyous and unifying theatre experience in years! So thrilled! We had hoped to bring people and cultures together through love and music, and to see it happening is truly magical!"
Come Fall in Love – The DDLJ Musical is the story of Simran, a young Indian-American woman whose future is set: an arranged marriage back in India to a family friend. But when she convinces her strict dad that she should spend a summer of freedom and fun in Europe, she falls for the charming Rog, and her careful, logical plans go out the window. Can she be true to both her heritage and her heart? Can carefree American Rog win over her traditional father?
Recently Aditya Chopra, who is also directing the musical, revealed some facts about the original story of DDLJ and how he has transposed that into this new musical, "I first conceived the story of DDLJ (even before it was called DDLJ) as a Hollywood love story of a white American man and an Indian woman. My main motivation at that time was to present Indian culture and values to a global audience. Years later, as I reimagine the story as a Broadway musical, my mainstay is still the same, showcasing Indian culture to a world audience. And the most powerful way to depict a country's culture and values is to see it from the perspective of someone who does not belong to the same culture. That is the starting point of Come Fall In Love, the story of Indian Simran, her culture and heritage, through the eyes of American Roger."
He added, "I'm not directing DDLJ for Broadway. I'm adapting it as Come Fall In Love to tell the story of how powerful love is in unifying cultures, especially today. In 2022, the notion that DDLJ could be adapted to present a vision of diverse cultures coming together in a story that celebrates love and its power to unify everyone moves me greatly."
In Come Fall in Love – The DDLJ Musical, director Aditya Chopra takes a fresh and exciting new look at his landmark film, renewing it for a new generation and in a new medium. With an American audience in mind, he moves the action of the early scenes to America, and not England as in the film, and he focuses the story more precisely on Simran's experience, adding gravity and power to her journey. Chopra said, "Come Fall In Love is the story of Simran, an Indian American. She's at the center of the musical story as she struggles to balance her love for Indian tradition and her family with her love for Roger. He is a white American man who falls madly in love with Simran and falls in love with her culture and our country. He aspires towards India and find a new version of himself in India's energy values in a way of life."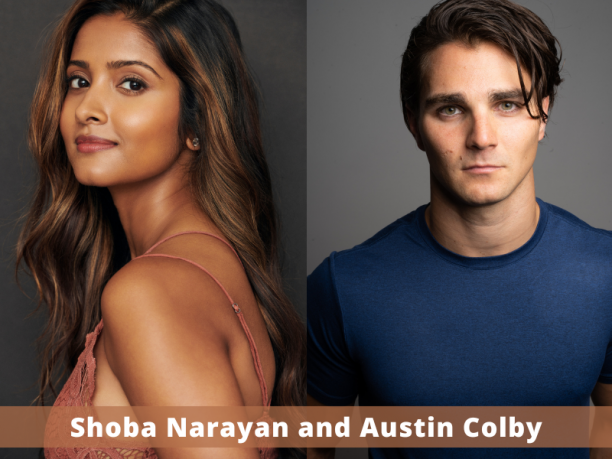 Shoba Narayan stars as Simran and Austin Colby as Roger in the new show. Chopra said, "For me, Austin Colby as Roger and Shoba Narayan as Simran are the perfect vehicles to drive this message of cultural unification in a fragmented world. They are joined by a cast, crew, and creative team that represents all the extraordinary talent Indian cinema and Broadway have to offer. The representation and artistry of India reverberates through every part of this production. Come Fall In Love is not only my heartfelt vision of 'Love in Every Color', as the musical's finale puts it, but a celebration of joy, togetherness, and inclusivity in a divisive and a growingly toxic world of intolerance. It is also my love letter to India and the Indian heritage we carry with us wherever we may be."
"In making a new 'DDLJ' for a new moment and a new audience, I've departed from some aspects of the film that our fans revere. But I believe that the heart of 'Come Fall In Love' beats with everything that is essential in 'DDLJ' even as it speaks, sings, and dances to this moment, in a different place and time, with hope, optimism, and love," said Chopra .
"I can't wait for audiences to see Come Fall in Love – The DDLJ Musical at The Old Globe with this amazing cast. I am thrilled to be making not only my stage debut but my American debut. Come Fall in Love with all new English songs by Indian composers Vishal & Sheykhar has allowed me to revisit my original vision for DDLJ and share with audiences this love story between an American man and an Indian woman. Come Fall in Love is truly an expansion of the success story of DDLJ. Any lover of the film will rediscover its beauty, and the English-speaking world will fall in love with Rog, Simran, and India. Bollywood and Broadway will meet for an exciting theatrical experience."
Come Fall in Love – The DDLJ Musical opens officially on September 14th at The Old Globe and will run through October 16th; then it will head to Broadway.
Watch this space for more!