Based on his hit film Dilwale Dulhania Le Jayenge, in this new stage musical Come Fall in Love – The DDLJ Musical, director Aditya Chopra takes a fresh and exciting new look at his landmark film, renewing it for a new generation and in a new medium. With an American audience in mind, he moves the action of the early scenes to America, and not England as in the film. The director explains, "Come Fall In Love is the story of Simran, an Indian American. She's at the center of the musical story as she struggles to balance her love for Indian tradition and her family with her love for Roger. He is a white American man who falls madly in love with Simran and falls in love with her culture and our country. He aspires towards India and find a new version of himself in India's energy values in a way of life."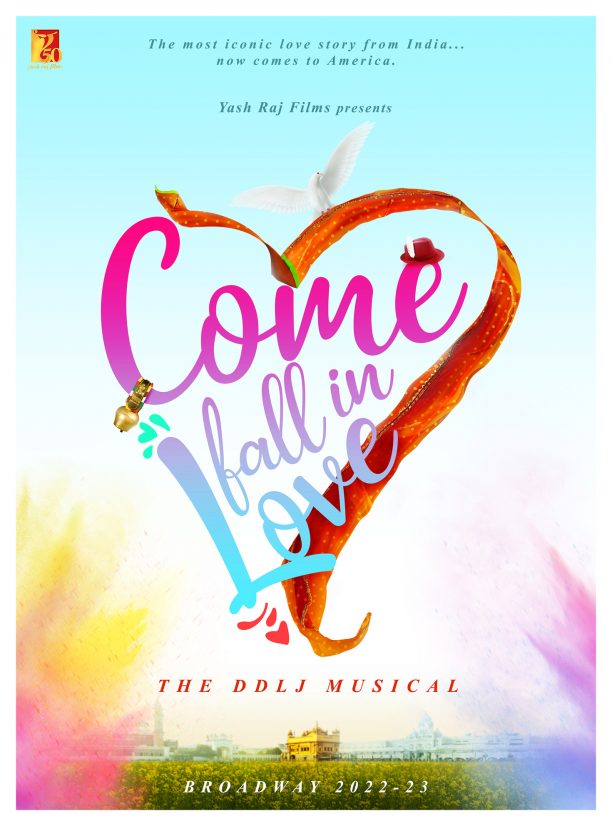 Earlier, Aditya Chopra, who is also directing the musical, revealed some facts about the original story of DDLJ and how he has transposed that into this new musical, "I first conceived the story of DDLJ (even before it was called DDLJ) as a Hollywood love story of a white American man and an Indian woman. My main motivation at that time was to present Indian culture and values to a global audience. Years later, as I reimagine the story as a Broadway musical, my mainstay is still the same, showcasing Indian culture to a world audience. And the most powerful way to depict a country's culture and values is to see it from the perspective of someone who does not belong to the same culture. That is the starting point of Come Fall In Love, the story of Indian Simran, her culture and heritage, through the eyes of American Roger."

He added, "I'm not directing DDLJ for Broadway. I'm adapting it as Come Fall In Love to tell the story of how powerful love is in unifying cultures, especially today. In 2022, the notion that DDLJ could be adapted to present a vision of diverse cultures coming together in a story that celebrates love and its power to unify everyone moves me greatly.

Come Fall In Love is not only my heartfelt vision of 'Love in Every Color', as the musical's finale puts it, but a celebration of joy, togetherness, and inclusivity in a divisive and a growingly toxic world of intolerance. It is also my love letter to India and the Indian heritage we carry with us wherever we may be."

Come Fall in Love – The DDLJ Musical opens officially on September 23rd at The Old Globe and will run through October 16th; then it will head to Broadway.

Aditya Chopra's Come Fall in Love – The DDLJ Musical is having a dream run at The Old Globe Theatre in San Diego. With packed houses, standing ovations and great reviews the show has been a bona a fide hit! So much so, that it's run has been extended by a week. The show will now be performed through October 23rd.