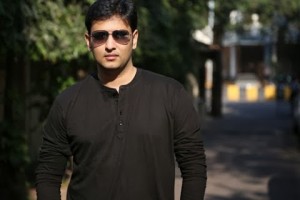 Known for his work in numerous Bollywood soundtracks, Sohail Sen is one of the best brining unique sounds to the Hindi film music industry. Coming from a family of professional musicians, Sen has composed soundtracks to popular films such as What's Your Raashee? (2009), Mere Brother Ki Dulhan (2011) and Ek Tha Tiger (2012). His latest work is for the upcoming film Gunday, which stars Ranveer Singh, Arjun Kapoor and Priyanka Chopra in the leading roles. We have a special treat for you all! We managed to get an exclusive interview with the musically talented Mr Sohail Sen about all things Gunday gana. Read on to uncover what Sohail had to say to us regarding the life of a music director, who his influences are, as well as his experiences of composing the soundtrack to Gunday in this in-depth interview.
Tell us about the brief you were given for Gunday.
The brief was very clear from Ali Abbas Zafar that he wanted the film score to sound contemporary and the tunes should have an earthy feel to it.
You always create a unique sound for your songs, what is your process for creating the music for a film?
Whenever I score for a movie there are few things I take into consideration: story, which era it is set in, what language do the characters speak, and most importantly the director's vision.
Gunday is set in the 70s in Calcutta, how did that affect your sound and how did you decide what aspects of the music of the era and city you wanted to incorporate to create the sound of the film?
Luckily, Gunday is set in 70s-80s so lot of instruments were already in use at that time, therefore using drums, guitars, strings….etc were the obvious choices to score the music with. But, we even kept the folk side of Kolkata in mind [baul sangeet] while designing the sound for the songs.
How do you go about deciding on which singers will record the tracks?
It's always a unanimous decision of the director, lyricist and myself as to which singers will suit which track in the album.
How do you work with the singers to prepare them for the song recording?
We kept singers like Shadab Faridi, Shahid Mallya, Neha Bhasin, Neeti Mohan, Altamash Faridi onboard from the initial stages, so that they could get familiar with the song and live with it for days before the final dub.
Let's talk about each track…
One of our favourite songs from Gunday is 'Tune Maari Entriyaan.'
It was a tough task to to create 'Tune Maari Entriyaan' as its the only song in the film where all three lead actors are dancing and having fun. The whole idea was to have a song which is easy to sing and at the same time enjoy the madness of it…we even had Shivamani onboard to play drums and percussion, which was great fun.
Of course a favorite of mine 'Jiya' sung by the brilliant Arjit Singh
Jiya is my favorite too because it's the only love song in the album. It is a song which I created 8 years ago and finally it has found its destiny so it's special 🙂
Arijit wasn't well that day but still he came and after hearing the song he decided to sing the same day. The best part about 'Jiya' is its floating interludes which I really love to compose 🙂
'Jashn-E-Ishqa'
'Jashn-e-ishqa' was the first song which I composed for Gunday. I was recording for Ek Tha Tiger at that time and after packup I met Ali at Yashraj studio's canteen. We discussed the whole project and specifically about this song in particular. We had a long chat as to what kind of sound or song we should have for this particular situation. We used lot of electric guitars and 7 or 8 drum snares playing throughout the song.
'Rhythm of Jashn-E-Ishqa'
'Rhythm of Jashn-E-Ishqa' is a extension of the song Jashn-E-Ishqa and for this we had Taufiq uncle [Taufiq Qureshi] and his group to play all sorts of percussion.
'Asalaam-E-Ishqum'
'Asalaam-E-Ishqum' was a tough one to crack as Ali wanted a cabaret number for Gunday that had to have the feel of 70s cabaret yet it should sound contemporary. So thats how we got Bappi da onboard and incorporated his nuances to the song.
'Saaiyaan'
'Saiyaan' is a song which needed a contemporary approach so that it shouldn't sound just another sad number…we used only 1 dholak throughout the song and added drums and rock guitar to give it a very distinct feel. Shahid Mallaya has done a fab job.
'Mann Kunto Maual' and the classical version
'Mann Kunto Maul' is a very spiritual sufi song and close to me as this is the first time I have composed a qawwali. The idea was to keep it very traditional – like how we use to hear Nusarat Fateh Ali Khan sahab's qawwali….the idea was to follow that structure. The best part was to work with my dad [Sameer Sen] as he did all the rhythm arrangement for the classical version:-)
'Gunday Title Track'
'Gunday title track' is a track where I got complete freedom from the director [Ali Abbas Zafar] to do mad stuff with the song – that's how we added rap and dub step. And yes, it was great experience to sing after 3 years 🙂
So what comes first the lyric or the melody or the music?
Anything can come first. At times we tend to get the lyrics first and then compose on in or the melody first then write the lyrics on it, but with Gunday we created all the melody first and then lyrics. Once both lyrics and melody is locked then we start to design it with music.
There are quite a few lyricists who have contributed to this album, who include Irshad Kamil, Bappi Lahiri and Gautam Susmit. Is it easier or harder to work with more than one lyricist for an album?
It's easy because Irshad Kamil [Irshad bhai] has written all the songs in Hindi and Bappi uncle and Gautam Susmit has written 'Tune Maari Entriyaan' in Bengali language so it was easy. 🙂
The music has been getting a great response… how does that feel?
Peoples' response to my music gives a different high and satisfaction to me. All the appreciation boosts me to work harder next time. I am really happy that the music is doing so well. It's a great feeling 🙂
Do you feel that you have developed as a musician with this particular album?
I always have been a musician when I initially started my carrier so I think that helps a lot when you have an opportunity like Gunday to showcase it 🙂
Have you seen the film, what do you think?
I have seen few rushes and it's looking superb 🙂
Which music composers inspire you most, be it Bollywood or worldwide?
All composers inspire me, be it the current ones or yesteryears. John Williams and Quincy Jones are my favourite from Hollywood.
What are your thoughts on the music of Bollywood today?
Hindi film music is doing really good today. The only thing which I am against is the fact that lot of films are made with multiple composers. This is a problem because it's hard for the audience to know which song is done by whom and I feel the credibility of the composer is also at stake due to this practice.
What forthcoming projects can we look forward to?
Currently I am working on movie called Guns of Banaras directed by Shekhar Suri.
Be sure to check out Gunday when it hits theaters on February 14th.
With contributions by Bodrul Chaudhury