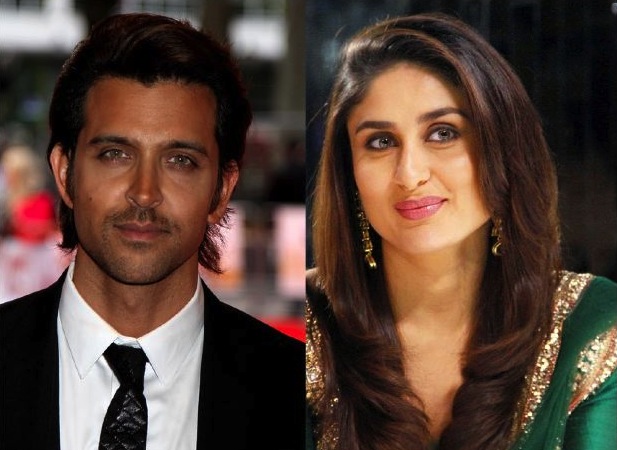 Speculation about the female lead in Karan Malhotra's Shuddhi has been going on for months. Names such as Anushka Sharma, Deepika Padukone, Katrina Kaif and Kareena Kapoor were mentioned. Finally, producer Karan Johar reveals the female lead will be essayed by none other than Kareena Kapoor.
"When Karan (Malhotra) came to me with Shuddhi, his desire was to cast Hrithik and Kareena. I spoke to both of them and they were happy to be on board."
Hrithik and Kareena were seen together first in Subhash Ghai's Yaadein and later that year in the superhit Kabhi Khushi Kabhi Gham. Then also in 2002's Mujhse Dosti Karogee and 2003's Main Prem Ki Deewani Hoon .
In these past years both actors have grown and shown their talent in different genres. Karan doesn't look at their casting as a coup. For him, it's most important that both the actors will bring the desired intensity the director is looking for.
The film is an intense love story and because it has a reincarnation theme, he has written a script that is dramatic and outstanding. Also, such a theme requires actors who can bring the desired intensity. To me, it is really an important casting. But I don't look at it as a coup. Kareena is beautiful, talented and a powerhouse performer. And Hrithik, well, what can I say? He can melt a nation just with his eyes."
Fans will surely be happy to see this beautiful couple back on screen after so many years.