Here is a cool first in the world of Hindi film music! Jab Rishi met Charlie! Super producer Rishi Rich, singer-songwriter Kiranee and reggae star Don D Marley are making history by taking UK Asian Urban Sounds to the streets of Mumbai and creating the first garage track to feature in a Bollywood film, Hello Charlie!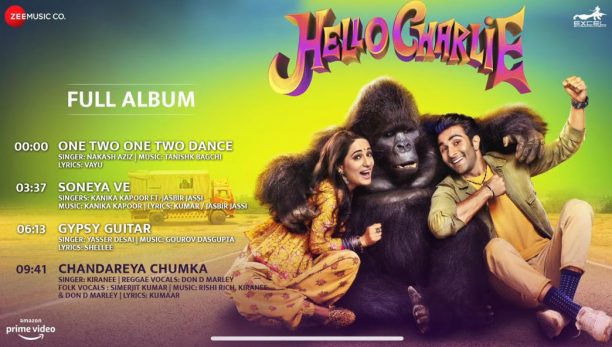 'Chandareya Chumka' is just one of four tracks included in the upcoming feature film Hello Charlie. With lyrics penned by the legendary Bollywood lyricist 'Kumaar', music by Rishi and vocals by Kiranee, this song also features Don D Marley, who jumps on the track giving it a unique flavour that only the 'Don' can deliver!
Check it out!

Hello Charlie produced by Ritesh Sidhwani and Farhan Akhtar and directed by Pankaj Saraswat, stars Bollywood actors Aadar Jain (cousin of Ranbir Kapoor) and Jackie Shroff. It's the story of a young man named Charlie who is assigned to transport a gorilla named Toto from Mumbai to Diu. Meanwhile, a billionaire tries to escape from Mumbai in the costume of a gorilla! Hello Charlie and is set to release on April 9 2021 by Excel Entertainment on Amazon Prime.