New Year Resolutions are a yearly affair that I'm pretty sure everyone goes through.  Sometimes it is used to kick a bad habit to the curb and sometimes it's used to create good ones. Whether it is upheld by the individual is something that is left to you. When it comes to our Bolly celebs we don't take things too seriously and have created only a handful of resolutions for our beloved stars. Read on to see if you agree with BollySpice's proposed New Year's resolutions for the following celebs.
Hrithik Roshan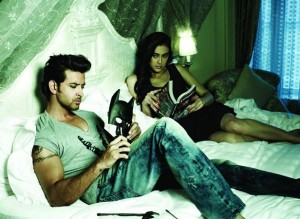 Touted as Mr Perfectionist number 2 (succeeded by of course Aamir Khan), no-one dares deny the fact Greek God of Hindi Cinema has talent. He's proved it more than once and how. But the one shikayat with this oh so talented and yummy actor is how one would love to see him do MORE movies. One release every 18 months is just not cutting it Duggu!!
 Resolution: Do more films!
Ram Gopal Varma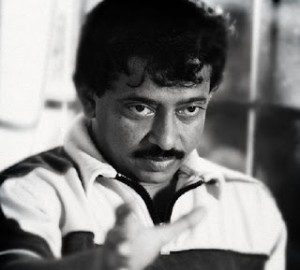 Most people create a track record and then try to surpass it. But the Company and Satya director has us baffled as to what in the name of celluloid happened to the once maverick director. Thus we ask…nay, PLEAD with Mr RGV, Until the 5D camera bhooth (pun intended) is out of your system or until you have a decent script, STOP DIRECTING!
Resolution: Don't direct without a script
Rohit Shetty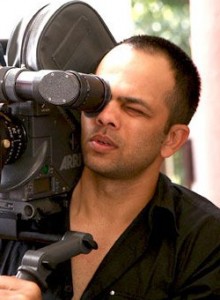 This one was bound to turn up. I mean, where there is flying cars and ridiculous comedy, there is most likely to be Rohit Shetty as per the times we live in. We saw them once, and laughed hysterically. We saw it twice and giggled out loud. But while we loved the Golmaals, maybe it's about time for something a little more serious in genre? Go on, you know you want to, Rohit!
(Here's hoping Chennai Express is the answer to our prayers!)
Resolution: Quit with the mindless and OTT films.
Sonam Kapoor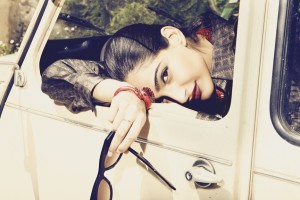 Sad as this may be to hear, you had to have seen this coming Sonam darling. We tried to see the gentle side of you in Mausam but sadly your director forced us to fall asleep. We even thought the fun side of you in Aisha would work but that to left us asking for the cheque midway through. Raanjhana has our interest but unfortunately, not because of you. So while Papa Anil goes global acting wise and is saving the future of Indian television with his new TV show, it's best you stick to modelling and ambassador work honey. Acting is not working for you! But hey you're looking great in the multiple magazines you featured in last month alone!
Resolution: Quit films
Saif Ali Khan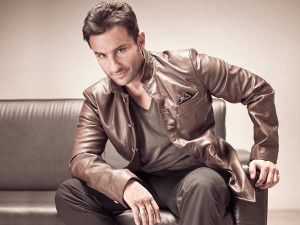 Let's face it. Dil Chahta Hai came, conquered and went , Hum Tum scored him a highly debatable National Award and Omkara displayed a badass in Saif we hadn't seen and loved. Aur haan, you play the charmer to the T. However, time has caught up to you Saifoo and it's not working as well now. Love the producer avenue but try something without you in it to prove your mettle there and maybe, just maybe, you'll send yourself and fellow investors laughing all the way to the bank.  Oh and next time you promise a spice action thriller kindly deliver and refrain from the cinematic world tour, Nawab Saab!
Resolution: Look better before starring in a film again & deliver better home productions.
Priyanka Chopra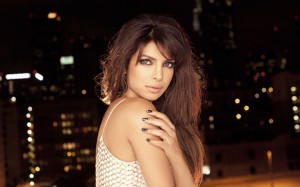 Some may not know this but after her pageant win, the first time Priyanka Chopra held a mike in her hand to sing was actually in Tamil for the first ever on-screen performance by PC. It's been years and many a good performance since then so its pretty clear what we want to say. Don't give up your day job, Piggy Chops. You proved amazing in Barfi but "Welcome To My City" really?!
Resolution: Don't give up your day job.
Karan Johar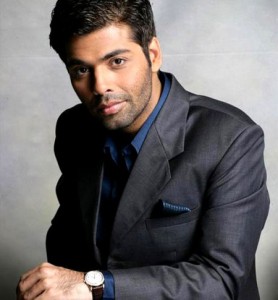 Kuch Kuch Hota Hai started our love story with KJO's style of cinema but honestly Karan, no amount of candy floss and hot bods compensate for a script. Please think before you decide to direct next. Plus candy floss angrezi cinema are taking a back seat to desi jhatakas and matkas, why don't you try following suit for a change?
Resolution: Write a decent script before directing next.
Shahid Kapoor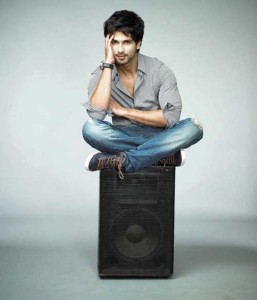 He dances likes a dream, acts like a charm and is more than desirable. So what do we have to say to the guy that started off great and is seem to be a little lost now? Shahid, stop taking yourself so seriously! Loosen up and draw on that adorably cute funny guy we know and love. Yes mistakes happen in choice of films and relationships, big deal! Hows about we build a lovely little SLB-Saawariya-Ishtyle bridge and get over it?!
Resolution: Stop taking yourself so seriously.
Kareena Kapoor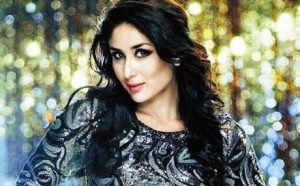 Bebo, Bebo, Bebo. We have literally seen you grow on screen. Totally love the female centred roles and we all know you can pull it off. But not all serious subjects prove acting abilities. Better yet, lets not put all the eggs in one basket, all that talk about "this is it!" before Heroine just made it even more of a disaster. Lets downplay the next release and let 'US', you know the guys who pay to see you, decide if it is 'it' or not.
Resolution: Downplay next release
Hindi Cinema
Time to mix up the masala/mass entertainers with a bit of quality cinema. Lets get variety back and how about a decent out and out romantic entertainer that we're oh so famous for! And maybe, just maybe you could TRY(!!!) to get over Sequels, Prequels and Next Episodes!
Resolution: Follow the mantra: variety is the spice of life!
Now these are just the top ten we deciphered but that isn't to say there aren't a few more that we would like to give a kind push. Special mentions would definitely go to the ever talented Ali Zafar – acting maybe getting a hit and miss from the audience but don't forget you've got that amazing voice to fall back on so sing to our hearts content, we say. And we've got another special mention for our dearest Farhan Akhtar – Baag Milkha Baag definitely has our interest peaked but for the love of all things Bollywood please come back to directing!!! Last but not the least, one cannot forget the guests or rather imports that come from down south. While there are quite a few making their marks, some have lost the plot. Quite literally. So to our dear southern friends, try not to lose your marbles when selecting a film up north since we know your capable.
Lets hope our B-town stars heed to these suggestions or at least surprise us with improvements, even if their minor.