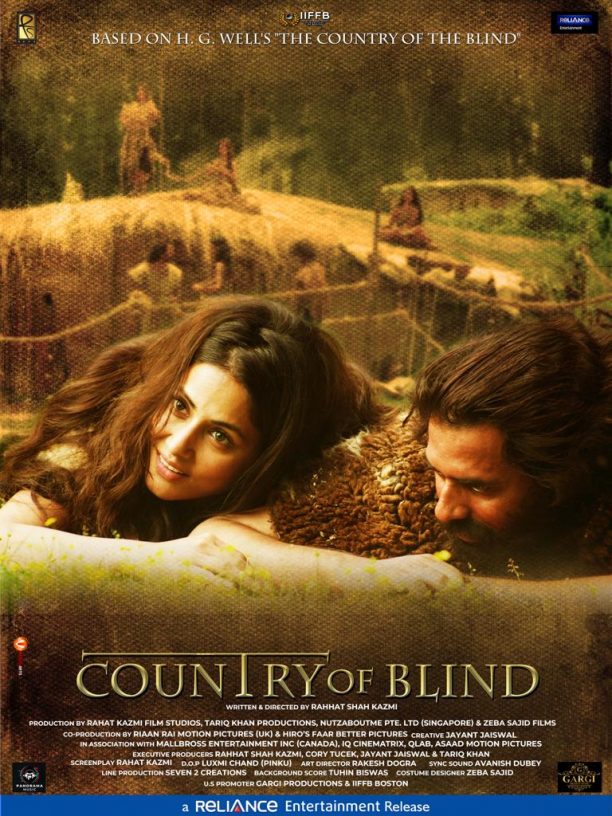 The upcoming Indian feature film COUNTRY OF BLIND which will be released by Reliance in theaters across top US cities on October 6. Set in the Himalayas of 18th century India,'Country Of Blind' is based on H.G. Wells' short story, a satire drama which showcases a unique community that thrives in isolation from the outside world. A devastating disease struck the community of their sight, leading each new generation to be born without the gift of sight.
Starring Hina Khan and Shoib Nikash Shah, and directed by Rahhat Kazmi, this beautiful story breathes new life into Bollywood with its unique artistic experience. Elated about the release of the teaser on her birthday, actor Hina Khan shared, "After the poster launch in Cannes, getting a USA release is massive! I am super excited and cannot wait to see the reaction of our audience. The film is a beautiful cinematic experience and one which is sure to touch hearts. Rahhat really ensured we lived these characters through and through the shoot which was quite amazing!"
She further added, "The film was shot in Kashmir, my hometown and that was truly the cherry on the cake for me. The teaser released today is not just the best birthday gift for me, but also a gift from me to my fans who have always supported me through every journey."
The movie features a talented ensemble star cast including Inaamulhaq, Pradhuman Singh Mall, Anushka Sen, Namita Lal, Mir Sarwar, Jitendra Rai, Ahmer Haider, and Hussein Khan. 'Country Of Blind', a Reliance Entertainment Worldwide Release, is written and directed by the internationally acclaimed filmmaker Rahhat Shah Kazmi. It is produced by Rahhat Shah Kazmi, Tariq Khan, Zeba Sajid, and Namita Lal, with co-production support from Jayant Jaiswal, Jitendra Rai, and Ahmer Haider.
Watch the brand new teaser for COUNTRY OF BLIND: