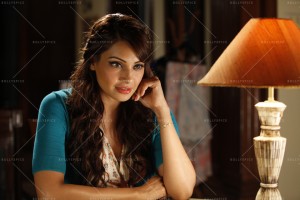 This week, cine-goers can look forward to a treat with Bipasha Basu- Imran Abbas starrer Creature 3D, produced by T-Series. Releasing on September 12, the film directed by Vikram Bhatt, is the first sci-fi creature film to have received a U/A certificate from the Censors. The U/A certificate establishes the film's enhanced potential and appeal among the youngsters as much as among adults.
The much awaited T-Series movie Creature 3D helmed by Vikram Bhatt, has been certified by the Central Board of Film Certification without any audio/video cuts and has been given the U/A tag with a run time of 2 hours 14 minutes. This means children can watch the movie under adult supervision.
Creature 3D created by Vikram is not a fictional character but based on India's history. It's inspired by Brahmarakshas who were a regular feature in old Indian stories like Vikram and Vetala, Panchatantra and other old wives tales, as per Hindu mythology.
Director Vikram Bhatt says, "We have tried something very new and interesting and hope with the U/A certificate, maximum people can see it."
Producer Bhushan Kumar of T-Series says, "Creature 3D is a complete different genre of cinema with VFX at par with Hollywood standards. The U/A certificate will help us to cater to larger audiences and show them India's first Creature film."