Life of Pi. Paan Singh Tomar. The Namesake. Maqbool. From Hollywood to Bollywood, Irrfan Khan has grown from strength to strength. Born in Jaipur, Rajasthan, Irrfan made his critically acclaimed debut in Bollywood as a main lead actor in 2005 with Rog. Before this, he acted in numerous TV soaps such as Sparsh and Bharat Ek Khoj. Gaining a scholarship at National School of Drama in 1984, Irrfan's destiny was set for acting. Having achieved three Filmfare awards and a National Film Award, Irrfan has also been awarded the Padma Shri- the fourth highest civilian award in India.
Irrfan Khan will be attending the London Indian Film Festival and will be speaking about his life and his work with director Asif Kapadia on the 20th of July at the BFI, Southbank.
Here, we explore Irrfan's acting career with a special focus on our three favourite films from Bollywood and Hollywood. We begin in 2005 with Rog.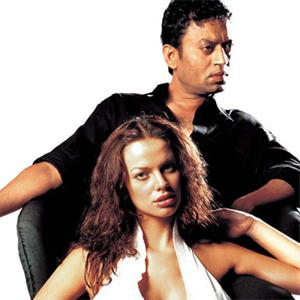 Rog: 2005
Directed by Himanshu Brahmbhatt and written by Mahesh Bhatt, Rog was released in 2005. Based on Hollywood thriller 'Laura', Rog was Irrfan's break in Bollywood as a main lead actor. He played the character of insomniac police officer Uday Singh Rathod. The story revolves around a murder investigation that Rathod is handed. Full of deceit, suspense and confusion, the story becomes even more complicated when Rathod finds out that the murdered woman Maya (IIene Hamann) is actually alive. Maya and Rathod fall in love. He eventually unravels the truth of this mystery and who the killer is.
The music was composed by M.M Kreem with lyrics by Neelash Misra and Sayeed Quadri. The songs include the emotional 'Maine Dil Se Kaha', 'Guzar Na Jaye' and 'Khubsoorat'.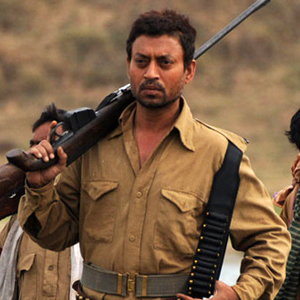 Paan Singh Tomar: 2010
Paan Singh Tomar premiered at the British Film Institute Film Festival in 2010 and went on to be a critically acclaimed, immensely successful hit at the box office (2012). Telling the real life story of athlete Paan Singh Tomar, the film explores how Paan Singh went from being an athlete to a dacoit who murders nine people.
Paan Singh is singled out whilst training in the army as an exceptional runner. He goes on to compete in the Indian National Games, winning gold each time for seven years. He also competes in the Asian Games in Tokyo. A turning point comes into his life when he leaves the army to go back home, to his family in the village, to try and resolve a dispute. Paan Singh's mother is horrifically murdered and he avenges her death by becoming a 'baaghi', a Rebel.
Irrfan Khan had won 'Best Actor' at the National Film Awards, India. The film also won 'Best Film'.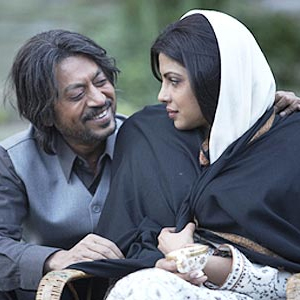 7 Khoon Maaf: 2011
Based on the short story 'Susanna's Seven Husbands' written by Ruskin Bond, 7 Khoon Maaf (2011) tells the tale of Sussana Anna-Marie Johannes who murders her seven husbands. Co-written and co-produced by Vishal Bhardwaj, Priyanka Chopra plays the lead character Susanna.
Irrfan Khan plays the role of husband number three: Wasiullah Khan. A romantic and charming poet, this husband transforms into an abusive wife beater. His days are numbered and Sussana eventually sends him to the grave.
The soundtrack was composed by Vishal Bhardwaj and the lyrics were by Gulzar. The song 'Darling' won 'Best Playback Female' at the 57th Filmfare Awards. Irrfan was nominated for Best Performance in a Negative Role at the Awards of the International Indian Film Academy.
Bollywood Filmography
2005: Rog; Chehraa; 7½ Phere
2006: Yun Hota To Kya Hota; The Killer; Deadline: Sirf 24 Ghante
2007: Life in a Metro; Aaja Nachle
2008: Tulsi; Sunday; Krazzy 4; Mumbai Meri Jaan; Chamku; Dil Kabaddi
2009: Acid Factory; Billu Barber; New York
2010: Right Yaaa Wrong; Hisss; Knock Out
2011: Yeh Saali Zindagi; 7 Khoon Maaf; Thank You
2012: Paan Singh Tomar
2013: Saheb; Biwi Aur Gangster Returns; D-DAY; Dabba (Cannes Film Festival)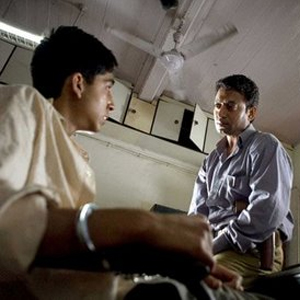 Slumdog Millionaire: 2009
Danny Boyle's Slumdog Millionaire is based on Vikas Swarup's novel, Q & A. Telling the story of Jamal Malik, this film revolves around him participating and winning the top cash prize at the Indian version of 'Who Wants to Be a Millionaire?' What puzzles the audience is that Jamal, being a former street kid bought up in the slums of Mumbai, knows all the answers. As he takes part in the contest and answers the questions correctly, key events in his life unravel. Things get messier for Jamal as he is interrogated for cheating. Irrfan Khan plays the part of the police officer interrogating him.
The soundtrack was composed by the legendary A. R Rehman and featured M.I.A's 'Paper Planes'. The film was nominated for 10 BAFTA Awards and had won 8 of these. Irrfan Khan had won 'Outstanding Performance by a Cast in a Motion Picture' at the Screen Actors Guild Awards shared with Anil Kapoor, Freida Pinto, Dev Patel and the remaining cast.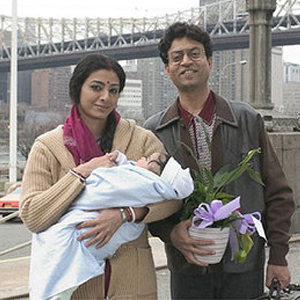 The Namesake: 2007
The Namesake is an adaptation of Jhumpa Lahiri's novel of the same name. Directed by Mira Nair, the cast includes Irrfan Khan, Tabu, Kal Penn and Sahira Nair. Irrfan's role in the film is key. He plays the character of Ashoke, the protagonist Gogol's (Kal Penn) father. Ashoke marries Ashima (Tabu) in Calcutta and they move to America. The film is an important contribution to understanding how diaspora affects families and individuals. Set out are the questions of identity and belonging, cultural clashes and acceptance and emotions.
The soundtrack is influenced by many sounds: French, Indian classical and Anglo- Indian, including Susheela Rehman's song 'Yeh Mera Deewanapan' and Alex Gimano's Riveria Rendezvous.
Irrfan Khan was nominated for 'Best Supporting Male' at the Independent Spirit Awards. The film itself was critically acclaimed and appeared in many top 10 lists on 'best films' in 2007.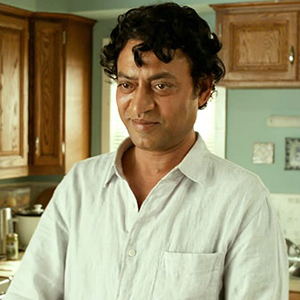 Life of Pi: 2012
The winner of four 85th Academy Awards, Life of Pi took the world by storm. Based on Yann Martel's novel of the same name, this film is about 16 year old Piscine Molitor Patel (Pi). Irrfan Khan plays the role of Pi as an adult. He narrates the story of how he survived, stranded in the middle of the ocean with a Bengal Tiger. This fascinating film gives each person who watches it a unique message to take away.
The cast includes Tabu, Adil Hussain and Suraj Sharma. Mychael Danna composed the soundtrack which went onto win a Golden Globe Award for 'Best Original Score'.
Hollywood Filmography:
2007: The Namesake; The Darjeeling Limited; Partition
2008: Slumdog Millionaire
2009: New York, I Love You
2012: The Amazing Spider-Man; Life Of Pi
To find out more on how to book for the London Indian Film Festival, please visit: http://www.londonindianfilmfestival.co.uk/programme.htm