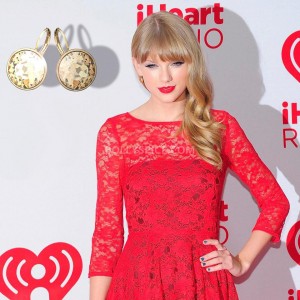 Bollywood stars have been seen working minimal jewellery on the red carpet so we at Bollyspice.com thought we would introduce a brand we came across that is great for those that want to work the similar red carpet look.
Jewellery brand Crystal Evolution is perfect for those trying to achieve the red carpet look. Following successful launches in Europe and the US the luxury jewellery brand launches in the UK.
With a celebrity following from the likes of Taylor Swift, Kim Kardashian, Naomi Campbell and Scarlett Johansson, to name a few, the collection is spearheaded by Bangkok based designer Bella R and comprises of silver jewellery with a touch of luxury and rock 'n' roll attitude featuring Swarovski crystals.
Crystal Evolution's seasonal collections span four themes meaning there is something for everyone. The Classic collection features timeless pieces to accessories day and night. The Dominatrix collection is fetish inspired and features avant-garde statement pieces, whilst the Skull Mania collection features Swarovski crystallised skulls often privately commissioned. The Men's collection is inspired by the designer, Bella R's fascination with tattoos.
Prices range from £39 to £10,000 for skull pieces. Private commissions and bespoke pieces range from crystallised album sleeve, microphones and guitars to animal figures, Harley Davidson's and sports cars from £1000 up to £500,000.