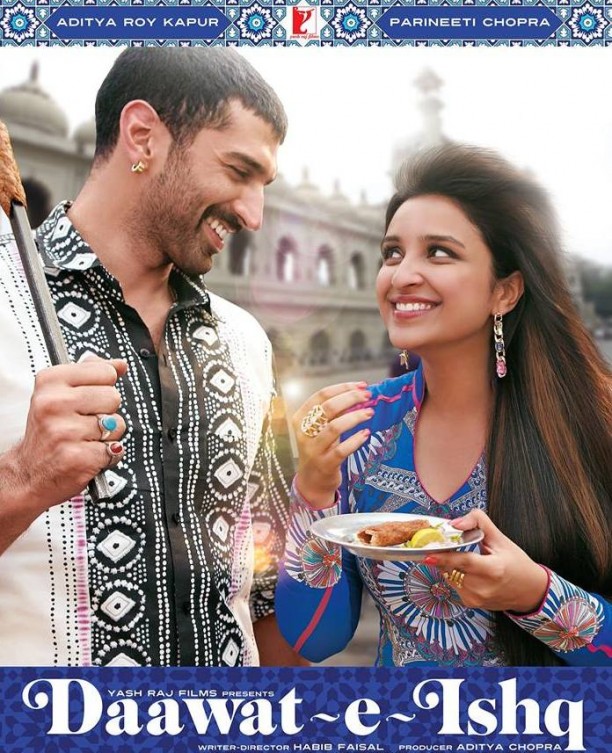 Prepare to fall in love with the most irresistible rom-com of 2014 as Yash Raj Films invites you to enjoy a cinematic feast for all the family when Daawat-e-Ishq opens in cinemas on 19th September.
A deliciously hearty comedy that's brimming with feelgood ingredients, Daawat-E-Ishq will champion the hearts and taste buds of cinemagoers of all ages, prepared delicately with love and affection by seasoned filmmaker Habib Faisal and delivered to perfection by producer Aditya Chopra.
A filmic treat for foodies, film buffs and fans of world cinema alike, Daawat-e-Ishq is a delightful screen gem that will win over the appetites of audiences across the globe, uniting them in adulation through a beautifully crafted film recipe that's filled with love, laughter, emotion, action, drama and indulgent measures of movie masala.
Movie magic is created by the crème of Bollywood's new generation talent as Aditya Roy Kapur ignites the screen alongside Parineeti Chopra, respectively essaying the characters of loveable foodie flirt, Lucknow's mashoor 'Tariq'; and shoe salesgirl extraordinaire, Hyderabad ki azeez 'Gulrez'! As the chemistry simmers and sizzles between them, sparks are sure to illuminate theatres the world over.
Adding to the mouthwatering flavours is a charming supporting performance by screen veteran Anupam Kher. A treat for all the senses, Daawat-e-Ishq is perfectly complimented by a tantalising soundtrack courtesy of masterchefs of the recording studio, Sajid-Wajid, with each melodious track as catchy as the next, not least of all the addictive title song, which is currently dominating the airwaves in kitchens across the globe!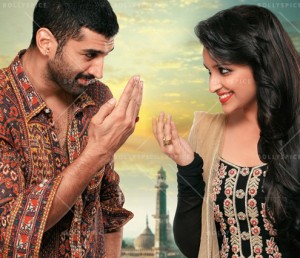 Synopsis:
Meet Hyderabad ki tez 'Gulrez' (Parineeti Chopra) and Lucknow ka aashiq 'Tariq' (Aditya Roy Kapur) in a love story from Yash Raj Films' kitchen, where love gets spicy, love gets sweet and love gets bitter!
A shoe-salesgirl, disillusioned with love because of her endless encounters with dowry-seeking opportunists; and a cook who can charm even the most hard-hearted with the aromas and flavours of his biryani and kebabs come face to face in a clash of the diametrically opposite but equally spicy cultures of Hyderabad and Lucknow.
In her quest to find her Mr. Universe, Gulrez comes up against "Big Boss Hyderi Kebab" and in the process of arriving at a "tuning-setting", Gullu and Taru rewrite traditional recipes of love, crush old-fashioned world-views and make their own masaledaar albeli pichchar… a deliciously romantic and original Daawat-e-Ishq!
Fall in love with the most delicious and charming rom-com of 2014 as
Yash Raj Films invites you to Daawat-e-Ishq in cinemas on 19th September.