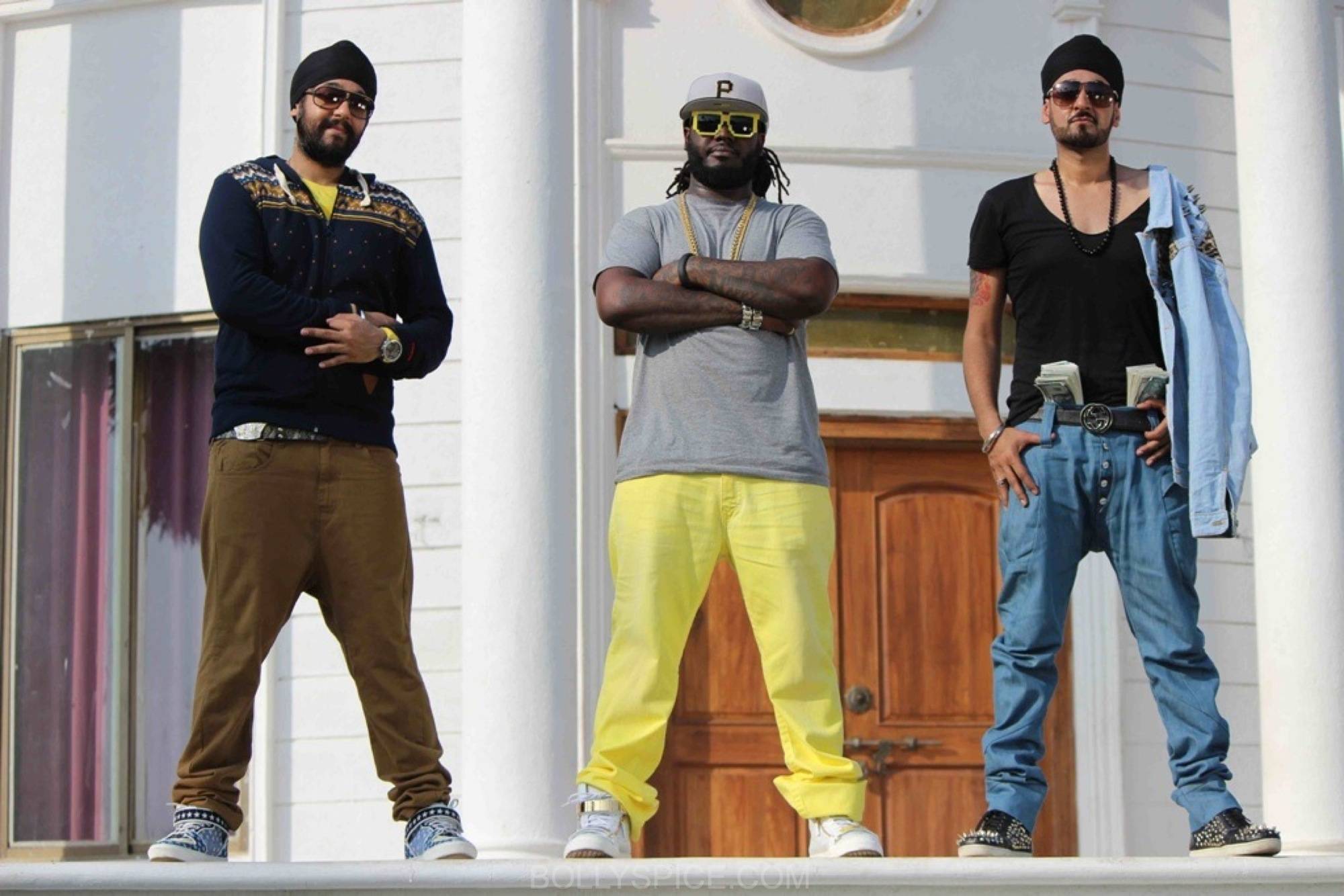 The sounds of UK Urban-Bhangra and American Hip-Hop come together to thrill fans across both sides of the globe with 'Daddy Ka Cash', the killer cool collaboration between RDB (Rhythm Dhol Bass) and T-Pain.
What makes it so cool is that RDB blend their unique brand of traditional Bhangra beats fused with urban grooves with Grammy award-winning music artist T-Pain's signature Hip-Hop and Rap flavors creating a global musical treat.
With a Grammy award to his credit, T-Pain's collaboration with RDB marks the Hip-Hop stars foray into the Indian music scene. T-Pain's musical partnership with RDB follows earlier collaborations with Kanye West (Good Life), Chris Brown ("Kiss Kiss") Flo Rida (Low) Plies (Shawty) and Bow Wow ("Outta My System") resulting in platinum selling singles.
T-Pain, who has long been a fan of RDB's work, said of the collaboration: "RDB are the coolest Indian guys and it was great working with them."
Of course, besides their amazing beats on their own songs and the super-hit Bollywood tracks Shera Di Kaum, Singh is Kinng, Kambakkht Ishq, Aloo Chaat and more recently the dance floor filler Tamanche Pe Disco, RDB boasts a catalogue of big-name collaborations with the likes of Snoop Dogg, Ludacris and Public Enemy.
Speaking about the new single, Manj and Surj of RDB say: "'Daddy da Cash' is a Punjabi party anthem made for people to enjoy and have a good time. The idea, concept and melody was put forth by our late brother Kuly Singh; we just improvised it and added an international touch with the help of T-Pain.
"We are lucky to collaborate with such great artists and are looking forward to many more associations. It provides new opportunities and a globalised perspective to our music and helps us to experiment with our music further more."
In 2013, RDB brothers Surj and Manj enjoyed a whirlwind trip to Mumbai to announce the new single 'Daddy Da Cash', and perform this exclusively on stage with T-Pain at the first ever Indian MTV Video Music Awards. During their trip, RDB shared the track with two other musical sensations they are set to collaborate with in 2014, one of Punjab's most famous actor-singers and lead star of Jatt and Juliet Diljit Dosanjh and Bollywood music directors Salim-Sulaiman.
Diljit Dosanjh said: "Vah vah, jad T-Pain rikshay'ch andha they badhiya lagdha….great promo, 1st class mundeyo."
Salim Sulaiman echoed Diljit's view with: "Amazing promo, got us glued from the first 5 seconds, especially when T-Pain arrives in a rikshaw….mind blowing…this is what you call a mainstream collab."
Multi-award winning music producers Surj, Manj and Kuly formed RDB (Rhythm Dhol Bass) over a decade ago and have not only enjoyed international success with a string of hit songs, earning themselves accolades and a global fanbase, but also a reputation for being game-changers in the international Asian music scene. As well as creating their own unique RDB sound, the brothers have also produced tracks under their Three Records label for a host of musical talent, including household names Nindy Kaur and Raftaar.
'Daddy Da Cash', released on 11th December by RDB's record label, THREE RECORDS in India, UK, Pakistan and UAE and digitally across the world and you can get your copy now! The full track is available to order from iTunes – https://itunes.apple.com/gb/album/daddy-da-cash-feat.-t-pain/id777811891
Check out the video too!