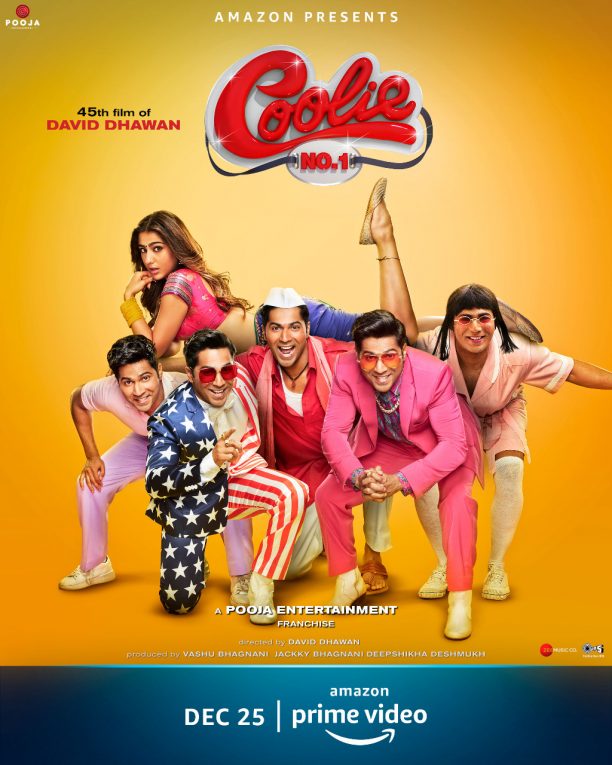 David Dhawan's 45th film Coolie No.1 is all set to premiere on Amazon Prime Video on 25th December 2020. Written and directed by David Dhawan and starring Varun Dhawan and Sara Ali Khan, Coolie No.1, a remake of the 1995 hit that starred Govinda, is a romantic comedy that tells the story of a matchmaker, Jai Kishen who upon being insulted by Rosario, a rich businessman decides to teach him a lesson by getting his daughter married to Raju, a Coolie, who poses to be a millionaire. They sense something fishy and Raju's deceptions are discovered. In an attempt to cover it up, he cooks up a story of having a filthy rich twin. One lie leads to another and things start to go awry culminating in a comedy of errors.
With Amazon Prime Video keeping us eagerly waiting for the release of Coolie No.1, we have a very special interview with the director, David Dhawan speaking about the upcoming release.
Talking about remaking the film, the director said, "Initially, the thought of a remake never occurred to me. But I wanted to make something with Varun and then suddenly thought of Coolie No. 1. I asked Varun to watch and tell me what he thought, but he did not answer. While he liked the film, he thought it was a difficult film as one of the best actors played the role. Around the same time, Vashu ji (Bhagnani) said it's a damn good film and let's remake it. Coolie No. 1 was the first film that Vashu and I made together.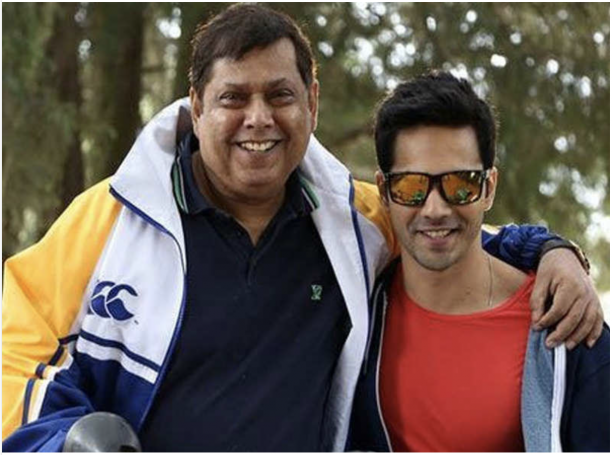 He added when going from the 1995 film that starred Govinda to this version he had to change a lot, "When I started to work on the film/script, I had to redo everything. I would not have made the film otherwise."
David Dhawan has done a lot of movies with Vashu Bhagnani, and they are teaming up for this again after 25 years. Bhagnani said it was a very emotional moment when he saw the trailer. How did the director feel about it when he saw the trailer? "I am also the editor of the film, so I had seen the trailer at least 50-60 times before it was launched. But on the release day, it felt different; there was anxiety as to how people would react to it, I was going through several emotions, I was scared. It is also the first time I am entering the OTT space, I have always made films for cinema halls. But the positive reactions I got from big directors and many other people was overwhelming. I have worked on a lot of films but never received such reactions."
Talk then turned to the music and on the soundtrack lot of the songs are the same, including 'Mummy Kasam' which were retained from the original soundtrack. "Songs from the original Coolie No. 1 are hugely popular and timeless; according to me these tracks also helped the film. I was always clear that if I ever made this film again, I would use these blockbuster songs. We have also created a few new songs, like 'Teri Bhabhi' and two more, which are also equally good. The songs from the original were created by music director Anand Milind and written by lyricist Sameer, who are close to me. We have done a lot of work together, by including these two songs in the new Coolie No.1 it was my way to pay back."
Adding that he thinks the new and old songs are going to be a hit! "Definitely, 'Teri Bhabhi' song is going to rock it, I am telling you. When music directors Javed and Mohsin made me hear the song the first time, the catchline was the hook. I knew this is a good song and everybody loved this song, it's not just my decision to have it in the film. And see the first song that comes out has its impression, and that's the maker's confidence."
Continuing on the music path, the OST always has a bunch of new music directors, and we wondered if is there any difference in working with someone like Tanishq Bagchi and DJ Chetas? "Definitely, there is a difference, they all are exceptionally good music directors but are extremely occupied. Today music is created in the house, I remember in earlier times we would get together and make music. Anand, Sameer, and I have sat for many days together to create music; we would have a lot of discussions and go to theatres. This is one of the differences, but both have their good and bad sides."
The director is very excited for the audience to see this incarnation of Coolie No 1 and think the reaction is going to be very good, "It's the right time – it's a fast-paced film and an entertainer for release, as people really need in for these unprecedented times. I feel it is because of the reactions I have been getting and people who have said "ki yeh theek hai (this is good)" they will be the first person to watch the film."
Interestingly, 2020 is the 25th year of the Coolie No. 1 release so did he plan to release it to coincide with its 25th anniversary or was it a coincidence that the remake is coming this year? "It's been purely by luck that God has given to us, it's sheer coincidence, it just happened."