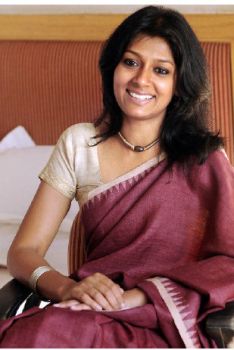 Actress Nandita Das has stressed that the death penalty will not necessarily deter men from committing rape. The discussions on such social reform were triggered as a result of the tragic death of a 23 year old woman who was gang-raped by six men on a bus in New Delhi last month. The incident has sparked huge outrage across India, which has led to millions of civilians heading to the streets to join protests. Many are calling for radical changes in India's treatment towards women, as well as changes in other sectors of Indian society.
"I don't believe that death sentence is a solution to stop this because the conviction rate in our country is so low," said Das at an event to the Indian media.
"Despite all that has been happening, there are still reports of such crimes (rapes) still happening," "In other countries such reports have been filed which state that death sentence has not lowered the graph of such crimes. In fact, the countries where such crimes happen less, they don't even have any such thing as death sentence. Such criminals should instead be brought to speedy trial, social humiliation and other such things."
In addition, Das strongly condemned those who have said that women are to blame for the rape cases which occur in India. "This accusation that some people have been flinging these days that these crimes and rapes happen because girls wear skirts and other such clothes is utter nonsense. If this was true, then no village woman would be raped."
Das is not the only figure from the film industry to openly speak about the brutal rape case. Others including Amitabh Bachchan, Shah Rukh Khan, Jaya Bachchan, Farhan Akhtar and Ayushmann Khurana have used the media and social networking sites to express their sheer anger on how India treats its women. They have taken the time to show their sympathy for the victim and her family and also talked about how the country can prevent such incidents from ever happening again.