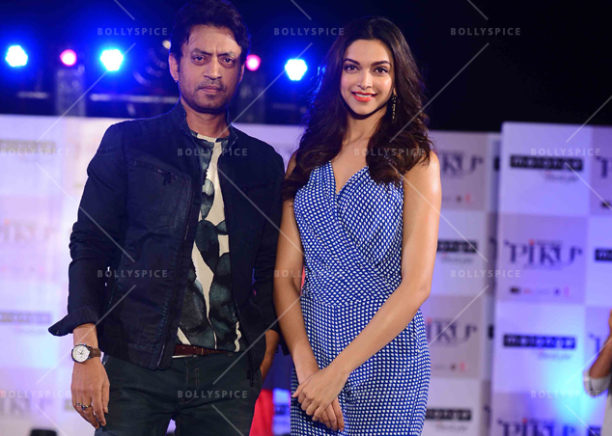 Here's some exciting news, the fabulous Piku jodi is back! Yes, Vishal Bhardwaj is bringing together Deepika Padukone and Irrfan Khan in an untitled project.
Based on one of the chapters of S. Hussain Zaidi's book Mafia Queens of Mumbai titled 'Femme Fatale', the film revolves around the story of Sapna Didi. Sapna Didi planned to kill Dawood Ibrahim in revenge for her husband's death. Once the dreaded mafia don found out, he had her killed. Irrfan Khan will play a gangster in the period drama, who falls in love with her and helps in the plot to get Ibrahim.
Bhardwaj along with Kriarj are producing the film that is helmed by debut director Honey Trehan. The director confirmed the film and casting in an interview, "It's been written by Vishal sir, and is also being produced by him. I am directing it, and it stars Deepika Padukone and Irrfan Khan."
Bhardwaj said in a recent interview that it was Deepika who encouraged him to write the script for the film, "Deepika had been persuading me to write the script and make a film on 'Femme Fatale'. I'm happy that she loved the script and agreed to work with Honey on this."
About Deepika, Bhardwaj has said, "I think Deepika is one the finest actresses that we have in the country. She is a rare combination of superstar and good actor. It's a rare combination that a performer is a superstar and at the same time has great acting abilities. Deepika is one of them."
He also has nothing but praise for Irrfan, "Irrfan is an incredible actor. I'm looking forward to the two of them coming together in this film."
Set to go to the floor in January, the drama will hit theaters on October 2nd, 2018.
Stay tuned for more!