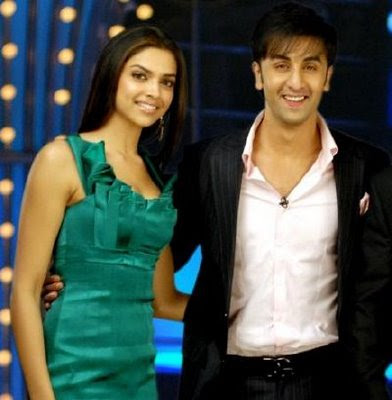 Deepika Padukone and Ranbir Kapoor are set to share the big screen together in Yeh Jawani Hai Deewani and the actress has expressed that it won't be awkward considering their history as they are now truly just friends.
The couple who dated back in 2008 have come a long way since their first film Bachna Ae Haseeno. Deepika explains, "if there was any sort of awkwardness" she wouldn't have signed the film and their friendship have come to a stage where there is "a certain comfort…in that sense they've both handled it very well".
Once it was certain that Deepika and Ranbir were in fact going to work with Ayan Mukerji the media spent no time in reporting that the couple were back together.  Deepika on the other hand confirmed that it was, "not true at all. He is very happy doing what he is doing and I am happy doing what I am doing. I think we are happy being friends and we should leave it there itself."
Deepika is also hard at work shooting with South Superstar Rajinikanth for the Tamil film Kochadaiyaan. "It was great working with him. I did not feel any pressure. I must say even though he is a big star, he is like a child. He is very excited on the sets. He comes with full energy. He greets everyone including artists, technicians, and also his daughter Soundarya, who is the director."
With this film Deepika was able to experience a new kind of technique used in films internationally called performance capturing,  "It is almost like animation meets reality…It is very new for me. I started understanding it after I finished doing it. It is very complex process, where emotions are captured separately and then with the help of digital platform and post-production they will create these characters and make it look real. It will not look like animation it will look real," she said.
After her impressive performance in Cocktail, we will next see Deepika in Kochadaiyaan, which is set to release in December. Then we will have to wait until next year because Yeh Jawani Hai Deewani is not set to release until March 2013.