Deepika Padukone was able to delight one of her fans by interacting with her on the social Media, recently. A Twitter user named Meg Aka's tweet, claiming her Dad to be the best in the world created an unusual story.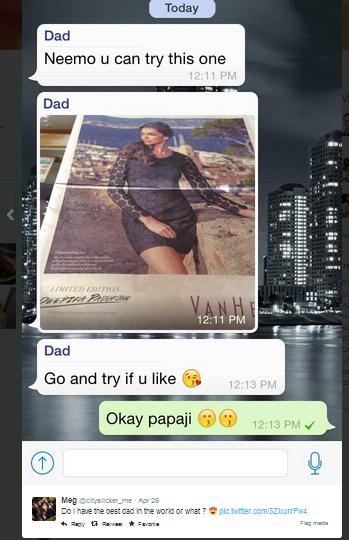 Meg Aka, tweeted saying how her dad suggested her to try out the latest Van Heusen Deepika Padukone Limited Edition dress. She wore the dress and clicked a selfie which she uploaded on twitter.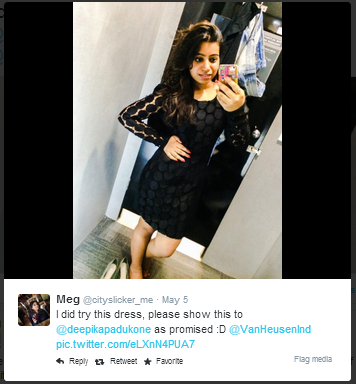 Much to her surprise, Deepika Padukone noticed the picture and replied to Meg's tweet saying, "You look lovely Meg! Always a good idea to have that perfect LBD in your wardrobe! J". Her fan was spellbound and more than happy to receive such an encouraging compliment from Deepika herself.

It is more like a fairy tale story but this is how the Bollywood's leading superstar Deepika Padukone has always been connecting with and appreciating her fans. She has been in touch with her fans constantly across all social media platforms, acknowledging and reciprocating their love for her.