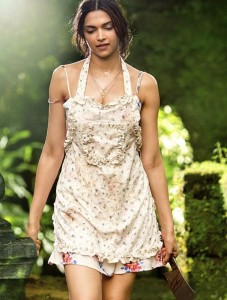 Deepika Padukone is one of the best in Bollywood. With each new role she transforms herself and becomes fully the character she is portraying. She certainly is on a roll with roles and performances and starred in four mega-blockbusters last year. Now, the talented actress offers fans something new and different headlining the quirky comedy FINDING FANNY hitting theaters across North America and the world this Friday, September 12. What is interesting about Finding Fanny is that it is an English language comedy! Not only that, the film boasts an incredible cast that along with Deepika includes the very interesting characters played by Arjun Kapoor, Naseeruddin Shah, Dimple Kapadia, and Pankaj Kapoor. The comedy, directed by Homi Adajania, about five oddballs on a road trip in Goa was shot in just 32 days. From the first look through the teasers and trailers we can't wait to see what this quirky film has in store!
First to get the feel check out the trailer:

The actress sat down recently to discuss her latest role in this new Q and A interview about all things Finding Fanny!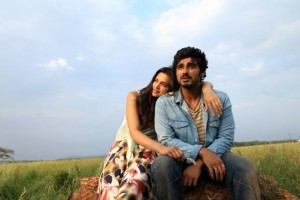 From commercial success to doing a quirky comedy like Finding Fanny, what kind of cinema excites Deepika?
I love commercial cinema. But I also get a rush from doing clutter-breaking stuff like Finding Fanny.

You are at the peak of your career with hits after hits. What made you do an off-the-wall film like Finding Fanny?

A lot of people told me it's a risk. I did not think of it as a risk, but a brave move on my part to do it. I went with my instinct. What my heart said. I trust Homi (Adajania) and his vision.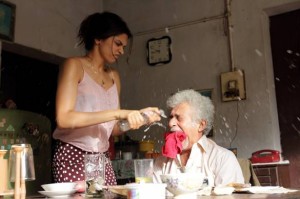 But what drew you to the film?

For me, the story of a film comes first and character next. I was looking to do something different and I am glad I did this film. As we work in a Hindi language film, we are used to it. But when you do an English language film it is a different experience and it takes time to get into this space. The challenge was to perform in English language.
You have a Konkani connection in the film. Talk to us about it.

As far as the accent of Finding Fanny is concerned, it's actually something I enjoyed because I got to speak my mother tongue, Konkani, a little bit in some scenes. The film is set in Goa and Goans usually speak Konkani. I got to experiment and improvise. But most importantly it's a nice feeling when you have command over a language. Having said that, the first few days were very difficult on the sets not just for me but also for the entire team.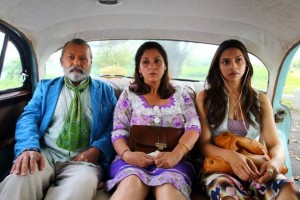 You are working with Dimple Kapadia again post Cocktail and as reported you adore her. Talk to us about your equation with her.
 
What I feel for Dimple-ji and my equation with her, I can't describe it in words. She took me for lunch and shopping while we were shooting for Cocktail. She pampers me and spoils me. She treats me like her daughter.
How would you describe the film Finding Fanny?

It's a different film. I found it to be different. It's refreshing, it's quirky and cool!
Stay tuned we have an exclusive with Arjun Kapoor coming up tomorrow!