It's that time of the year again, where the biggest names in films, fashion and business come together in solidarity for the annual fundraiser fashion show hosted by the Mijwan Welfare Society.
Designer Manish Malhotra is all set to put up a spectacular fashion show 'The Walk Of Mijwan' on 9th April 2018 showcasing the exquisite craft of Chikankari by Mijwan's women, fashioned into contemporary silhouettes by Manish in his signature style. This is the 9th annual fundraiser for Mijwan in support of the movement started by Late Kaifi Azmi in 1993.
What's really exciting Deepika Padukone will be the showstopper for the show.
Confirming the news Namrata Goyal says, "This will be the first time that Deepika Padukone walks the ramp for the Mijwan Fashion show and we are so excited to have her support us."
Late Kaifi Azmi founded Mijwan Welfare Society with the goal of making Mijwan a scalable and replicable model of development with a focus on the girl child and women. In 1993 Mijwan didn't exist on the map of India – Today Mijwan is known worldwide. All the major stars of the Indian Film Industry have walked for Mijwan.
Also at the show two girls from Mijwan, Lalima Chauhan and Renu, who studied at the Kaifi Azmi School, then learned embroidery at the Centre and are now teaching there, will also relay their success stories. They are proud to fund their further education themselves from the money they earn at the Centre. Says Lalima, "I am grateful to MWS for giving me the wings to fly and dream big. I have learned that girls and boys are equal…all that is needed is opportunity. Thank you Mijwan for giving me that opportunity."
The main trainer Sanyogita who has been with MWS since its inception says, "The change I see in the girls in these 9 years is remarkable. They all have bank accounts, can operate an ATM which even Shabana didi doesn't know how to!" she laughs. The biggest change has been that Child Marriage, a practice that was rampant till a few years ago has been completely wiped out in Mijwan and many surrounding areas.
An emotional Shabana Azmi says, "My father once wrote "Koi toh sood chukaye Koi toh zimma ley uss inquilab ka jo aaj tak udhaar sa hai." Through MWS we are trying to repay that debt"
Deepika says, "I have walked the ramp many times before but this is truly a fashion show with a difference because Manish Malhotra bridges the urban – rural divide by taking the traditional craft of chikankari and fashioning it into contemporary silhouettes in his signature style. Mijwan Welfare Societys work over the last 9 years has been instrumental in giving the women and girl children of Mijwan the confidence to negotiate a better future for themselves. Congratulations to Shabanaji and Namrata for carrying forward Kaifi Saheb's dream and inspiring us to become active participants in the process of change."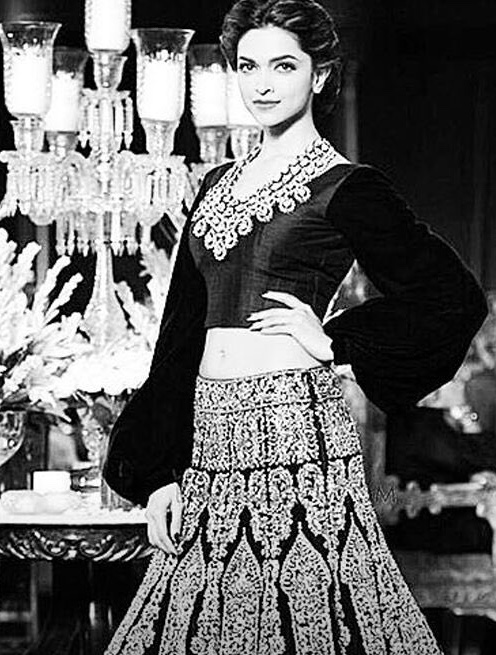 She will be joined on the stage as showstoppers by brand ambassador Ranbir Kapoor!