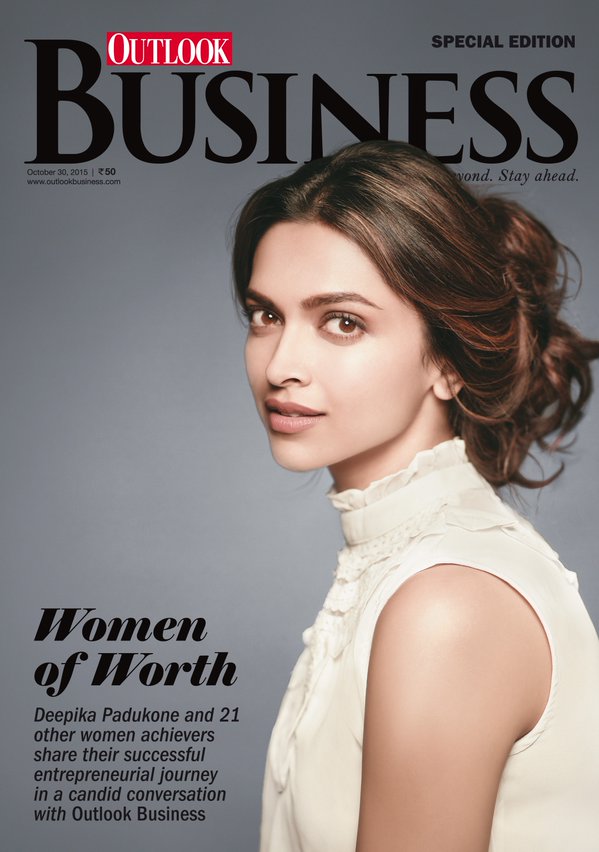 Deepika Padukone was felicitated at the 'Outlook Business – Women of Worth' event recently. The ceremony was held in Mumbai on 21st October, 2015. The actress was ranked among the 22 super women achievers. The list boasts of many established and upcoming women entrepreneurs. Deepika was honored for her contribution to the Indian cinema, for winning accolades for her performances; recent one being the portrayal of a strong female character in Piku and for setting up 'The Live Love Laugh Foundation' that supports people battling depression.
Deepika delivered the inaugural address at the event amidst the presence of many powerful and talented women of India. She also unveiled this month's special edition of Outlook Business. The event hosted by renowned stand-up artist, Sohrab Pant, provided a stage for the women achievers to share their journey and story.
The winners included many renowned names that have contributed to the society in their own right including Ekta Kapoor, Shaheen Mistri, Farah Khan, Guneet Monga, Shahnaz Hussain, Richa Kar, Zia Mody, Gita Wolf among others.