We promised to update our readers with the happenings of the latest season of Karan Johar's infamous talk show Koffee With Karan. Guess who has been shooting for another great episode with Karan? Yes, Bollywood hotties Priyanka Chopra and Deepika Padukone! The actresses will be coming together for an exclusive chat this season.
Priyanka uploaded a picture of the trio on her Instagram which said, "And it's wrap on some fabulous Koffee.. Thank u @deepikapadukone for having my back and @karanjohar for having us."
Priyanka Chopra has been on Koffee with Karan in the previous seasons with Arjun Rampal, Hrithik Roshan and Shahid Kapoor while Deepika has come with Sonam Kapoor.
Here is the lovely picture!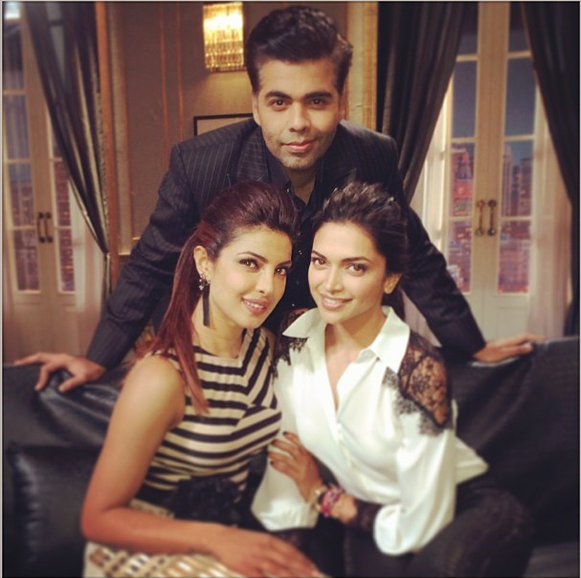 Koffee with Karan Season 4 goes on air on 1st December and we will be bringing you all the scoop!