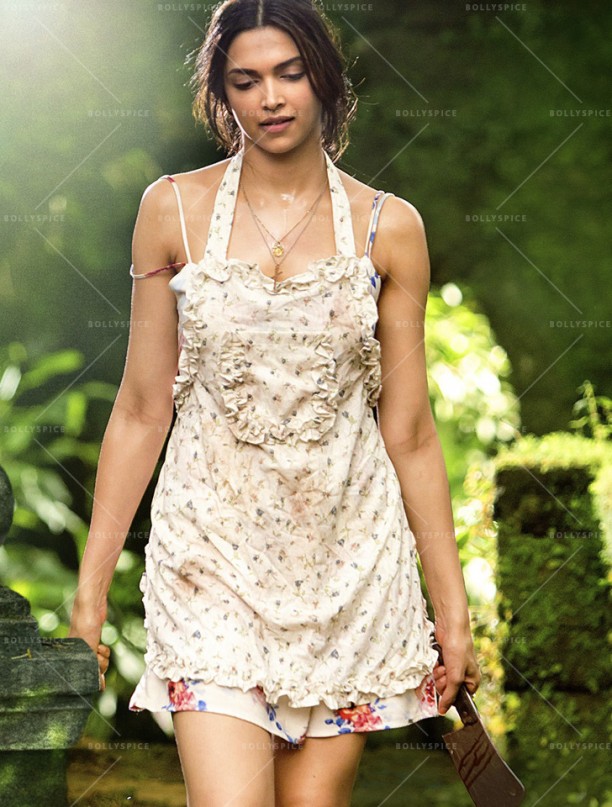 Deepika Padukone will be seen in cinemas again from today onwards in Homi Adajania's Finding Fanny.
Finding Fanny is the story of five dysfunctional characters from Goa on a road trip to search for the long lost love of Ferdie played by Naseeruddin Shah.
In this interview, the Om Shanti Om star talks about the film and much more.
You agreed to do Finding Fanny while you were filming for Cocktail in London. Did you ever have second thoughts afterwards as it's a different kind of film?
No, never. I was narrated the film during Cocktail and by the end of the film, I decided that I want to be a part of Finding Fanny. Forget all my films last year that have released, as Cocktail had not even released when I said yes to Finding Fanny. The experience that I had with Dinesh Vijan (producer) and Homi Adajania (director) on Cocktail was amazing, which is why I didn't have to think twice before saying yes to Finding Fanny. I knew that during the making of the film we will have a great time. For me that is the most important thing while making a film. I want to work with people I have a great equation with and have a good time working with. Everything else is secondary e.g. what people are going to think or what the result at the box office will be. I didn't think of these things at all.
Your first look was rather shocking as you were holding a butcher's knife covered in blood…
Well, that is just another day in the life of my character Angie.

As Homi, the director, and Dinesh, the producer, are very good friends of yours, does it ever get awkward when you have creative differences during the making of a film?
Not at all. I am very comfortable with them. All the movies I have done with the two whether it was Love Aaj Kal, Cocktail or now Finding Fanny, we have all come together in a productive manner. I think because we are friends, we are comfortable with each other and we discuss everything. If someone is unhappy or has something to say, we always discuss it. It's not necessary that we act upon it but we definitely discuss it. I think, the three of us collaborate and come together really well.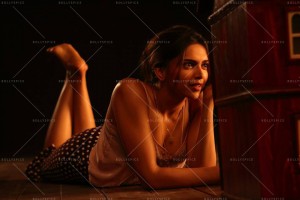 The duration of the film is quite short for Indian movies. Do you feel that is a plus point?
I have always believed that you have to enjoy a movie for what it is. There are filmmakers that make movies which are three hours long and then there are filmmakers that make films which are one or two hours long. I don't think the duration of a movie matters at all. It should have no bearing of what the audience feels eventually. As long as you feel that you have enjoyed the movie and connected with the characters, that is all that matters. Suddenly there is too much focus on numbers like box office or duration. These are all silly external factors. If we manage to bring out a smile to your face at the end of the movie, that is a sign of a good film for me.
The film is being released in UK cinemas by 20TH Century Fox. Do you think this being an English language film, it can reach a wider audience?
Yes, most definitely and hopefully it will. It is nice to know that a big studio like Fox is a part of a film like Finding Fanny. I do hope that it reaches a lot more people. The idea of films in general is to make them available and accessible to as many people as possible. I don't think language should ever be a barrier. I can say that the reach our films have had in the last couple of years is phenomenal. I was shooting in Corsica (island near France) and I had fans over there. They were not of Indian origin. They were people who were born and brought up there or in France. They have seen Om Shanti Om over and over again. I can't tell you exactly what, but it was such an overwhelming feeling.
Finding Fanny stars Deepika Padukone. Arjun Kapoor, Dimple Kapadia, Pankaj Kapur and Naseeruddin Shah. The film is directed by Homi Adajania and releases on 12th September 2014 in UK cinemas through 20th Century Fox.