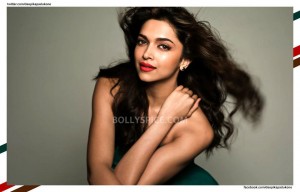 Deepika Padukone is one of the first few Bollywood celebrities whose accounts have been verified by Facebook. This news comes as a treat to her fans as they can easily find the actor on Facebook. The move was initiated by Facebook last night and her account was verified within few hours itself.
This move will help in eliminating the fake Deepika Padukone pages and help people find the authentic account of her. Fans can easily identify the original account as her Facebook's verified sign looks a lot like Twitter's version: a white checkmark inside of a blue circle. Salman Khan, Amitabh Bachchan, Sachin Ramesh Tendulkar and Priyanka Chopra are few other celebrities whose accounts have been verified.
Deepika is all geared up for the release of Yeh Jawaani Hai Deewani opposite Ranbir Kapoor. The talented actor holds a strong presence on social networking websites and has been promoting her movie on these websites. With Deepika's verified Facebook page and her film coming up on the silver screen, her fans have twice the reason to celebrate.
Verified Deepika's Facebook Account: http://www.facebook.com/DeepikaPadukone