Having just completed two back-to-back movie releases, Deepika Padukone has been on a whirlwind tour promoting both Tamasha and Bajirao Mastani. The actress kicked off the movie promotions for Tamasha in early November and and then jumped into the many epic events for Bajirao and of course she looked amazing every time. To achieve her flawless makeup and fabulous style, Deepika worked with celebrity makeup and hair artist, Daniel Bauer and stylist and Shaleena Nathani to create the perfect looks for each film and each promotional event.
In a special feature for BollySpice, Daniel Bauer decodes the looks they created for each event! This is not to be missed because we even get insider tips on how to recreate the hair and make-up!
Look 1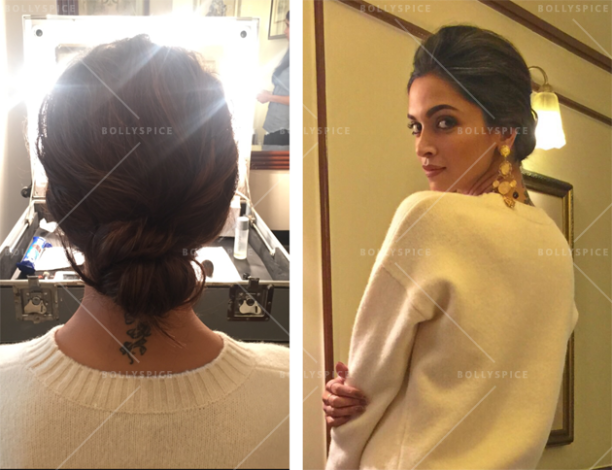 This is one of my favourite looks from the Tamasha promotions, it's simple, chic, elegant and carries a punch. It's a definite head-turner. Firstly, texturise the hair with a mousse and styling cream, pull the hair into a loose low ponytail. Divide the pony into two and create a knot with one section and then wrap the remaining section around the knot. With the handle of fine toothcomb, release a few strands and create loose wisps, fix the look with hair spray. For makeup, I kept it neutral with a warm tone lip shade and double helping of mascara.
Look 2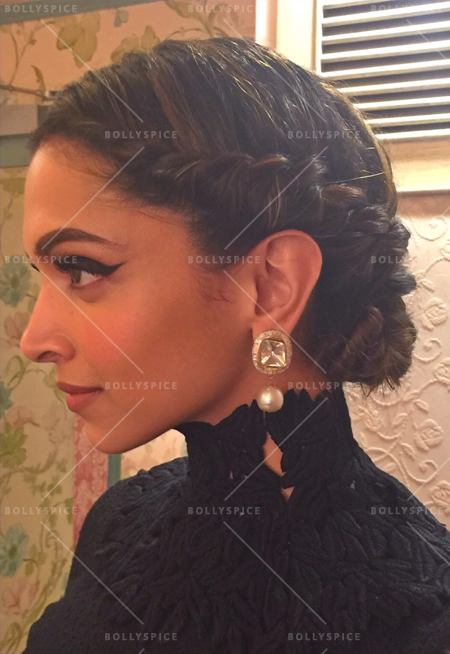 In keeping with the current trend, graphic eyeliners, I created an exaggerated matte eyeliner for Deepika here keeping the skin fresh and dewy. Taking into consideration the neckline of her Sabyasachi dress, I kept the hair up and rather then going for a classic updo, I created an unconventional braid, with a twisted side-braid pulled back into a low knot.
Look 3
I looked to turn Deepika into the quintessential Indian bride for the promotion of Bajirao Mastani. When it comes to bridal makeup, I tend to ignore the trends and give a more modern interpretation to the classic Indian bride; it's all about being timeless. On Deepika, the look is hydrated dewy skin, soft eye shadowing with the strong signature lip in glass.
Look 4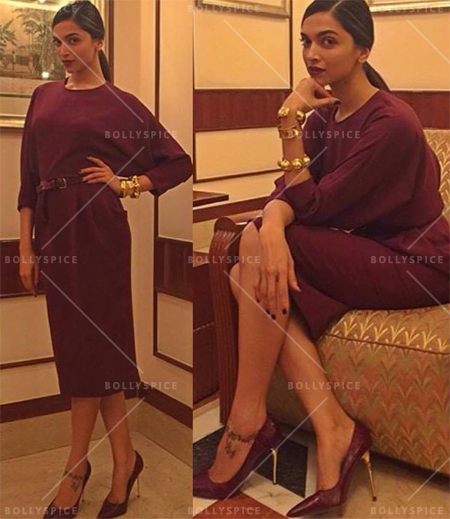 Classic never goes out of fashion, and a ponytail with a pronounced deep side parting topped off with a signature Marsala lipstick pout is the ultimate in daytime chic. Keeping the skin tone almost satin nude, it's an ultimate classic look. Just timeless.
Look 5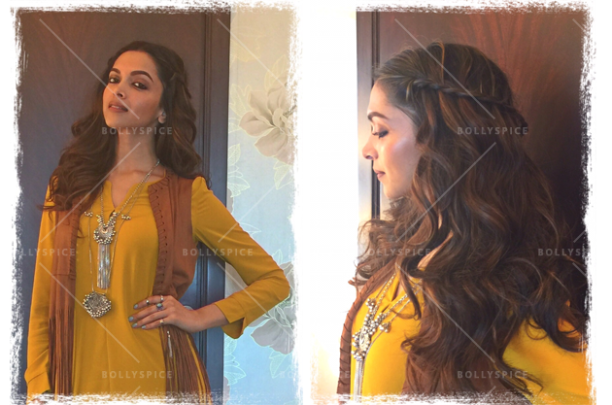 For this bohemian inspired look, I opted for an ethereal waterfall braid. To achieve this, run two handfuls of mousse through damp hair and blow dry in all directions. You want the hair to be messy. For those who want the hair more wavy feel, rather than blow drying, tong your hair all the way around. Now that you have created the texture, created a deep centre-parting, starting from side of your face, along the hairline, pick up three strands of hair and braid across to the other side.
Which look do you like best? Let us know!
Find out more about Daniel Bauer at http://www.danielbauer.com.au