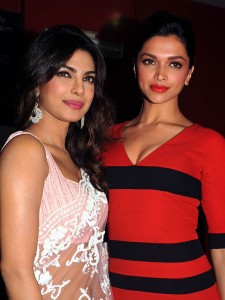 Madhur Bhandarkar is planning to make a sequel to his hit 2008 film Fashion and rumor has it that the Cocktail babe Deepika Padukone will be playing the lead instead of Priyanka Chopra.
Although Priyanka achieved great critical acclaim and a National Award for her work in Fashion, Deepika is delivering hit after hit and Bhandarkar has noticed her consistent box office performance. Bhandarkar has approached Dharma Productions for his sequel and they too will be keen to cast Deepika for the same reason.
With a background in modelling and a label of 'style icon' post her trendy appearance in Cocktail, Deepika seems to fit the role of a model perfectly. She has also recently made her debut as a fashion designer for the label Van Heusen.
The casting is yet to be confirmed but we look forward to seeing the final decision.