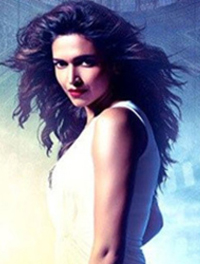 Deepika Padukone's marketing expertise has got her upcoming film Race 2 trending on digital platforms. Earlier this week, Deepika launched the trailer of the film on Twitter, which crossed 2 million views in less than 4 days.
Considering the buzz the film has created just after the trailer launch, Race 2 is definitely one of the most anticipated films of 2013.
It all started with Deepika tweeting the Race 2 logo followed by uploading the first looks of all the vital characters of the film including Saif Ali Khan, John Abraham, Anil Kapoor, Jacqueline Fernandez, Amisha Patel and Deepika herself. Deepika was the first one to unveil the poster and sharing the trailer link from the action sequel of Race on Twitter. With over 2.5 million twitter followers adding to Deepika's strong digital presence, her marketing geniuses have got Race 2 to cross the 2 million mark digitally.
All the assets of Race 2 were launched by Deepika on twitter, and have gone aggressively viral in the digital front. Race 2 will see Deepika in a complete different avatar, as she will be performing all her stunts without a body double. The digital poster that unveiled her look in Race 2 has received rave reviews across all mediums.
Deepika has changed the norm of action films being male dominant in Bollywood by being such a vital part of launching the assets of Race 2 digitally. And with assets being so well received, is it time to expect the other actor's to
follow suit?