Well, if there's one thing to expect from this movie, it's the unexpected. What you think is going to happen, will not happen. And we all got a glimpse of it when the makers of this highly anticipated Detective Byomkesh Bakshy stepped out of the general norm and used Vine videos to release the teaser trailer. 

Not only that, the latest buzz is that the thriller now teases the audiences by an unexpected date shift of the final movie release.
The poster of Detective Byomkesh Bakshy, very aptly, displays Sushant Singh Rajput in the lead role with his back facing, wearing white dhoti with a green coat. The new poster also announces the 'expected' release date of the movie, which will be on 10th April, 2015.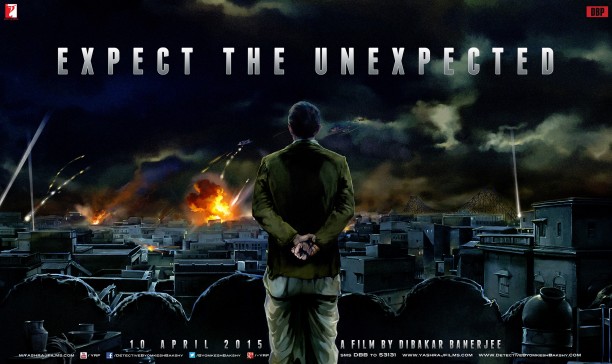 Adding to the expect the unexpected we also have a brand new cool motion poster
Movie-goers may have to wait a little longer to watch director Dibakar Banerjee's big release starring Sushant Singh Rajput. Looks like the director is making the viewer wait longer, much to their agony.
Here to intrigue you even more, the teaser trailer again!



Guess we'll have to wait and see what happens next. But be ready to expect the unexpected!
Based on a novel by Bengali writer Sharadindu Bandyopadhyay, the movie portrays the journey of a detective with the Second World War as the backdrop. Also featuring actress Swastika Mukherjee and directed by Dibakar Banerjee, the movie is slated to hit the screens on April 10, 2015.