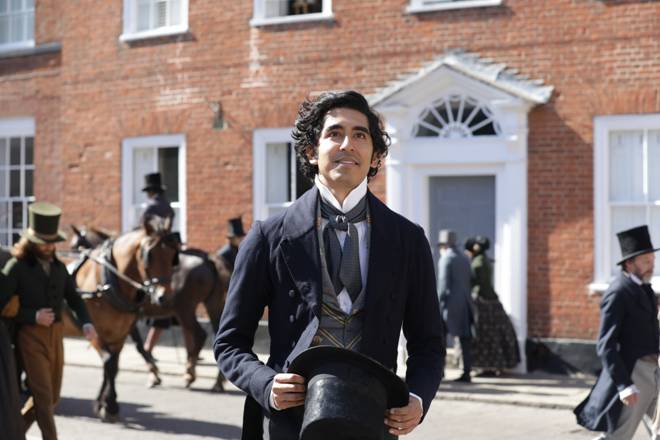 The acclaimed Dev Patel film The Personal History of David Copperfield will release in cinemas on the new date of August 14, 2020, Searchlight Pictures has announced as movie theaters in North America begin plans to reopen with social distancing guidelines this summer.
The film re-imagines Charles Dickens' classic ode to grit and perseverance through the comedic lens of its award-winning filmmakers — giving the Dickensian tale new life for a cosmopolitan age. It features a diverse ensemble cast of stage and screen actors from across the world including Peter Capaldi, Hugh Laurie, Tilda Swinton, and Ben Whishaw.
Emmy® winners and Oscar® nominees Armando Iannucci, who directed the film (IN THE LOOP, THE DEATH OF STALIN, HBO'S Veep) who is joined Simon Blackwell (IN THE LOOP, HBO'S Succession) lend their wry, yet heart-filled storytelling style to revisiting Dickens' iconic hero on his quirky journey from impoverished orphan to burgeoning writer in Victorian England.
Earlier Iannucci said in an interview, "I could only think of Dev to play David Copperfield," he admits. "He was always my David Copperfield. I didn't have a plan B, I didn't have a shortlist. I just think he's fantastic and I've always admired his naturalism and his sense of comedy but also the strength he showed in Lions soon as I saw that film, I kind of pointed and went, 'That's David Copperfield'. So when I went to meet up with him I was so glad he said yes because I really didn't have a plan B."
Check out the trailer ICYMI

The film, originally premiered at the 2019 Toronto International Film Festival, released in the UK in January of 2020 and now is screening online in the UK. Now, the North American audience gets to experience the movie which garnered rave reviews from critics and fans.
Stay tuned for more!