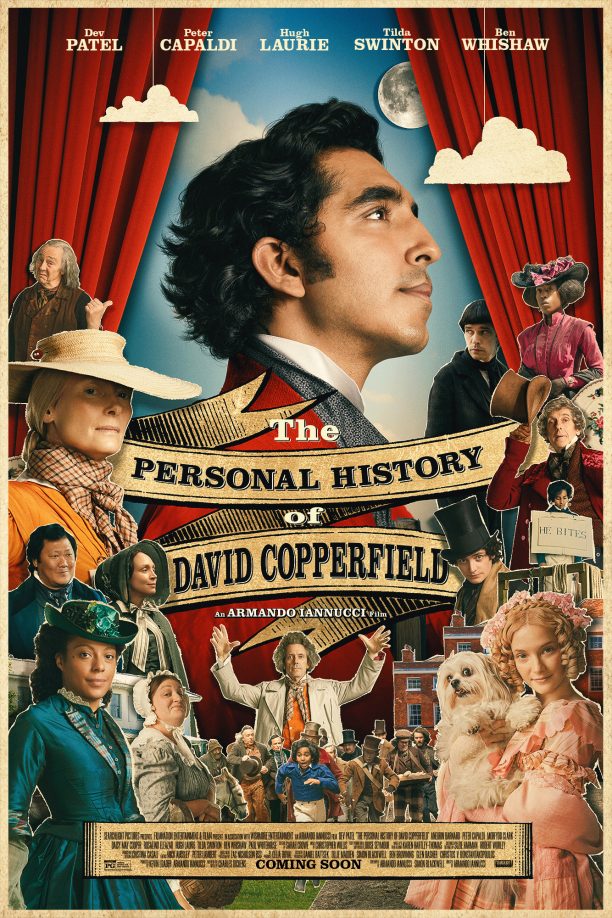 Starring Dev Patel in the titular role, THE PERSONAL HISTORY OF DAVID COPPERFIELD re-imagines Charles Dickens' classic ode to grit and perseverance through the comedic lens. Emmy® winners and Oscar® nominees Armando Iannucci (IN THE LOOP, THE DEATH OF STALIN, HBO'S Veep) and Simon Blackwell (IN THE LOOP, HBO'S Succession) lend their wry, yet heart-filled storytelling style to revisiting Dickens' iconic hero on his quirky journey from impoverished orphan to a burgeoning writer in Victorian England.
The film also stars a diverse ensemble cast of stage and screen actors from across the world including Aneurin Barnard, Peter Capaldi, Morfydd Clark, Daisy May Cooper, Rosalind Eleazar, Hugh Laurie, Tilda Swinton, Ben Whishaw, Paul Whitehouse, Gwendoline Christie, Anthony Welsh, and Benedict Wong.
Now as a treat, we have two very special behind the scenes videos to get you ready to see this film!
Interviews with the cast:

Behind the Scenes:

The film has already earned a 93% Fresh rating on Rotten Tomatoes from earlier screenings and reviews. We absolutely loved the film but you will have to wait and watch to read our thoughts on this film! (Hint: We Loved It)
The film opens in North American theaters on Friday, August 28th.