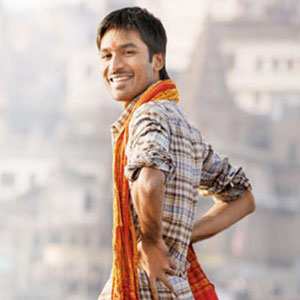 Dhanush had gained overnight success in 2012 with his song 'Kolaveri Di' which he had both written and sung for the Tamil film '3'. Dhanush is not only a singer or an actor but a producer and a lyricist working in the Tamil film industry. He won the National Film Award for Best Actor for his critically acclaimed performance in Aadukalam.
Now, a year on from 'Kolaveri Di' and Dhanush will be making his Bollywood debut with Raanjhanaa which is set to release on the 21st of June 2013.
Dhanush is adamant that the audience do not think of him as the Kolaveri Di singer but judge him on his performance. According to Gulf News, Dhanush states: "Kolaveri Di gave me overnight success and gave me exposure but it was a miracle and I wish people will not judge me by that one song. I strongly believe that people will have enough reason for recognising me as an actor after watching 'Raanjhanaa'." Speaking to the Times of India, Dhanush explained: "Doing Bollywood movie was not on my mind. I was offered films since a long time. When Raanjhanaa was offered to me, I just followed my heart."
Raanjhanaa being a Bollywood film has challenged Dhanush. Our sources state: "Since I don't know Hindi, it was very tough for me… I somehow managed with the help of writer Himanshu Sharma and the director [Rai]. But when I was dubbing, it was pretty tough to get the diction and the Benaras slang right. I had a good team, so I think I pulled it off."
It seems that Dhanush has indeed pulled it off. The Hindustan Times claim that Aamir Khan has recently been in touch with the Producer Krishika Lulla to praise the film on its first look and music.