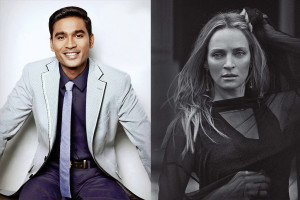 After Bollywood celebs like Irrfan, Anil Kapoor, Priyanka Chopra, Deepika Padukone, Om Puri, Sonu Sood and Gulshan Grover bagged roles in the West, now Tamil-Hindi actor Dhanush is all set to make his debut his Hollywood debut with Uma Thurman and Alexandra Daddario in The Extraordinary Journey Of The Fakir Who Got Trapped In An Ikea Cupboard.
Directed by Iranian-French director Marjane Satrapi (of Persepolis fame), the comic adventure features Dhanush as Aja, a conjurer from a forgotten Indian colony of artists, who is sent to Paris by his mother on a secret mission. A source from the set says the shoot is scheduled in India, France, Italy and Morocco in mid-2016.
When asked director why she chooses Dhanush, she says, "As I was watching various Indian movies, Dhanush became the most obvious choice — his intelligence, his killer smile, his ability to enter fully into the skin of any character he played (and I can go on and on forever) made me confident that he was the one." She is also happy that they will shoot in India and is excited about the protagonist being an Indian magician who is funny, sensitive, witty and full of grace.
Aditi Anand, producer of the film, feels it is an exciting point for India and Europe collaboration.