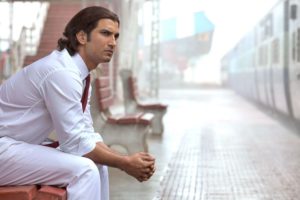 Actor Sushant Singh Rajput recently revealed that the upcoming biopic on Mahendra Singh Dhoni was not just a depiction of the cricketer's life story but also an inspiring tale of hard work and success.
"We are punctuating the belief Dhoni had in himself. There was not even an iota of doubt that if this thing doesn't happen, then there is a plan B. One should not dream or work to achieve something to get a high status in society.
"You work for your dream because that's the only thing that drives you. That's the only thing that keeps you awake for that extra five minutes and wakes you up five minutes early in the morning," said Sushant said during a promotional appearance in India.
The actor also shared that through the film they were not glorifying the Indian cricketer and have shown all the important instances of his life exactly the way they happened.
"We are not trying to glorify Dhoni. We are not over-glamourising anything. Right from his birth to the 2011 World cup six that he hit, we are showing everything."
Sushant said the only similarity between him and Dhoni is that both of them don't think too much about the future and keep working hard for their dreams. "I stay in the present, I don't really plan things. For me the journey is very important and not the achievement.
"As an actor the most important thing I did to become Mahendra Singh Dhoni was to convince myself that I am the character. For last 12 years I have been a big fan of Dhoni and that was tricky, so the bottom line was complete immersion. I used to watch his videos for hours and hours and subconsciously adapt few of his nuances."
M.S. Dhoni The Untold Story releases in cinemas on 30th September.